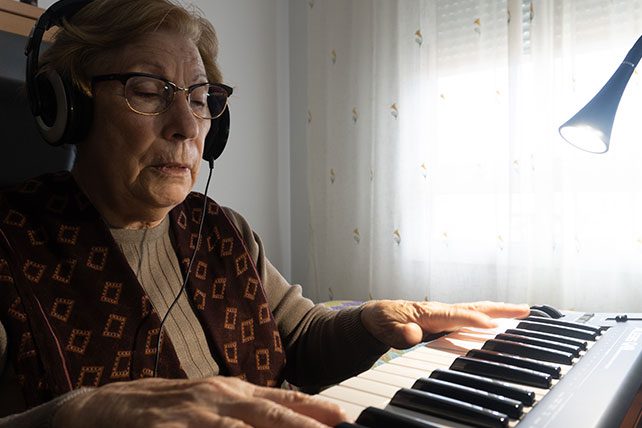 Over the past few weeks as I've been teaching worship conference classes, I've been intrigued by the change I've been seeing lately. There seems to be a greater desire among churches to become more relevant and contemporary. I think this is the next phase of worship – ministries are discovering it's not enough to merely plug praise songs into their traditional service order – they need to build contemporary rocking worship from the ground up.
I'm also seeing more contemporary worship acceptance by older people.
Rocking Worship
I'll never forget one little old lady who attended my keyboard classes. I think she said she was 80 – and the petite little thing was something straight out of a sitcom with her cute outfit, granny glasses, and coiffed hairdo.
She told me the story of how her church recently built a new sanctuary but decided not to purchase the new Allen organ she had hoped for. She was devastated. She'd probably been the church organist for years and now the church wouldn't even have an organ! So she decided to learn something new – the synthesizer. And there she sat in all my classes, learning about drum loops, synth leads, pads, and improv.