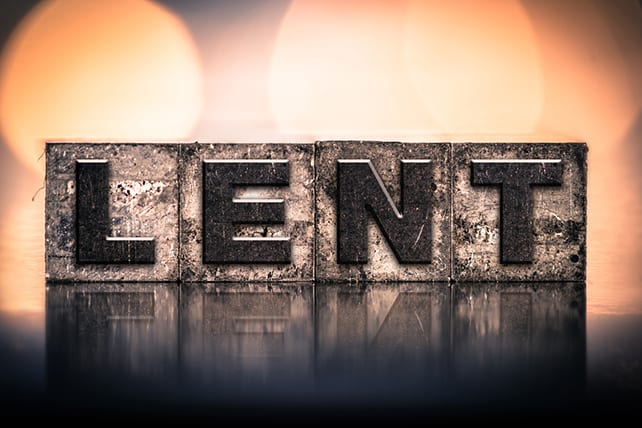 I'm not in love with all things old.
I don't think then is better than now.
I'm not trying to get back to how things were.
My journey in learning about the liturgy and the liturgical year is not about nostalgia; it's about spiritual formation.
The people who wrote some of the best liturgical prayers—from John Chrysostom (The Eastern Orthodox's "Divine Liturgy") in the fourth century to Oliver Cranmer in the 16th century (Book of Common Prayer)—were passionate followers of Christ and diligent scholars of the Scriptures and of theology. When the seasons of the church calendar—or the "Christian Year" or the "liturgical year"—developed, it developed as way to aid in the spiritual formation of those who sought to follow Christ. Easter was the first church-wide event to commemorate. (One could say the first Christians began celebrating the resurrection the very next Sunday after Christ's ascension as a "mini-Easter.")
Lent was the earliest actual season to develop and be adopted by the church worldwide. It became a common Christian practice in AD 330, shortly after Christianity had been legalized in AD 313 at the Edict of Milan. The other seasons of the church year (like Pentecost, Advent and Christmas) took shape later. By the High Middle Ages, the church year was fully developed, complete with special feast days for certain saints.
But why? Why was this developed? Why would anyone today practice these things?
To say it simply, the liturgical year was developed as a way to help the spiritual formation of Christians. How does it do that?
2 Compelling Reasons to Observe Lent
1. It Centers Us on Christ
As Christianity spread, many of the Church's members (and, for a time in the early Middle Ages, many of its clergy!) were illiterate and ignorant of the Scriptures and of theology. A year that would center them on Christ was a way of helping them, teaching them, placing them in a rhythm of living that helped them reflect on Christ.
You may not have seen this right away (I did not!), but the liturgical year follows the life of Christ. It begins with anticipating His arrival in Advent, celebrating His birth at Christmas, marveling at His revealing during Epiphany, humbling ourselves in repentance as we join His fasting in the wilderness during Lent, reflecting on His love and sacrifice during Holy Week, remembering our sin and the weight of all the world's evil that He carried on the cross on Good Friday, embracing the silent emptiness of Holy Saturday, celebrating the breaking forth of new life at Easter and Eastertide, rejoicing at His giving of the Spirit and His work in the Church during Pentecost, and trusting His presence is with us still during Ordinary Time.
The liturgical year helps our lives revolve around Christ.