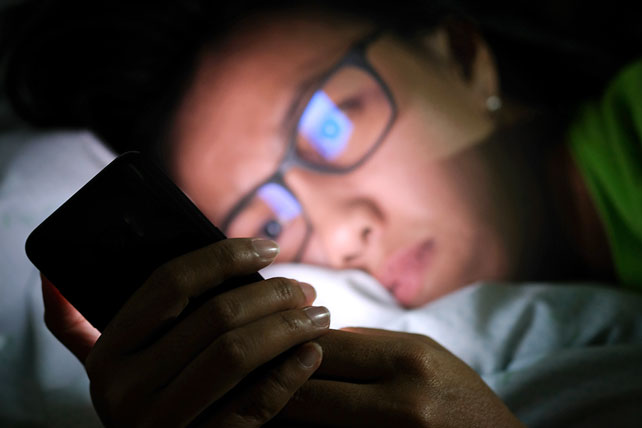 Recent data shows that the Gen Z generation (people born roughly between 1997 to 2010) spends an average of seven hours a day on their phone, but 79% of Gen Z people say they struggle with loneliness. In a reality that's become increasingly digital, there is still a strong need for physical community.
This week on Barna's ChurchPulse Weekly, Ben Windle, Australian pastor and author, and Jay Kim, author of Analog Church, sat down with Carey Nieuwhof to discuss making physical space for community in a digital era.
If you haven't listened to this episode, "Loneliness, Community, and Discipleship Online Versus In-Person," you can listen here, and don't forget to download the free discussion guide!
This week we continued the conversation about the unique value that physical space brings in a world where digital church content is easy to create and distribute. How do churches establish a sense of rootedness and define community in the digital age?
Ben Windle says that our pandemic foray into exclusively digital church "has amplified a deep need for real community and friendship." He said that the Gen Z generation spends over seven hours a day on their devices, but they're still lonely, which is to say, online communities aren't meeting our deep relational needs.
I discovered Jay Kim earlier this year when I read his book Analog Church: Why We Need Real People, Places, and Things in the Digital Age. As a pastor of a large Silicon Valley church, I am so grateful for his nuanced perspective that digital is a great resource, but it still remains only a front door for the full Christian life.
One of the great benefits of digital is that it's given the church a uniquely broad front door, but the reality is, the front door is an entry into more intimate and meaningful spaces. (Jay Kim)
I think this is a perfect metaphor for how churches should think about digital resources. I would never want a guest to hang out at my front door and never come inside my home. At least not one who meant something to me as a friend! I would want them to become comfortable enough to come in, to see my space and the chair where I decompress every night. I would want a close friend to sit down and have sense of belonging, eventually to participate in the preparation and clean-up of a meal. If we never get past the front door, we'll never experience the fullness of community.
In the same vein, Ben Windle says in an upcoming white paper called Online, Together, and Lonely, "Casually attending an in-person church service does not necessarily provide all of [the necessary] elements of community . . . That's why the conversation should not be, 'is in-person better than online?' Rather, it should be, 'What is Biblical community, and how can we use every tool at our disposal to achieve it?'"
As we've slowly moved into the post-Christian era of American life over the past few decades where spending time at church no longer counts for much cultural currency, church leaders have been wondering how to get people to come more deeply inside the house of faith. We spend a lot of time with pastors creating lobbies and connecting spaces, where people can feel a bit more settled in and start to participate at their own pace. We program thing like a welcome booth where people can go to "get more information about our church." But it takes so much more than just a lobby and a Next Steps Booth to create a sense of being at home in a church.