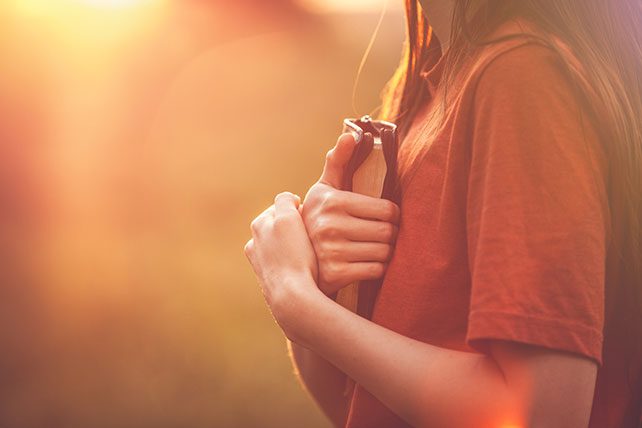 Everyone needs to hear words of encouragement, hope, and peace from God's Word. Youth and teenagers especially benefit from frequent biblical reminders of God's love and grace. Kids need to remember that God created them in his image and has a divine—and eternal—purpose for them. That's why it's helpful to have a list of encouraging words for youth from the Bible.
We've collected some good sources below. Keep them handy and share them with kids in your youth ministry, as well as their parents.
Other Ideas for Spreading the Good News
Post these Scriptures on bulletin boards and include them in "thinking of you" mailings.
Use one as a theme for your youth group, for a ministry year, or even for a trip or retreat.
Encourage teens to adopt some of these encouraging words for youth as a personal theme verse or "life verse."
Use these Scriptures to open or close a youth group meeting or a youth worship service.
Many of these verses also are ideal for confirmation verses. So use them for that purpose if you work with preteens or tweens.
Teens can use these Bible verses to reach out to and comfort their friends, whether churched or unchurched.
Check out all these encouraging words for youth from the Bible. Then let us know your favorites in the comments below!
11 Lists of Encouraging Words for Youth from the Bible
Although some of these lists contain repeat Bible verses, that's a good indication of which Scriptures will connect with today's kids. Pick and choose the verses that best meet the needs of your youth group members.
We love this list of inspirational scriptures because it includes kid-friendly artwork as well as life-application points. Each "Dear Teen" section explains the Bible verse in light of teens' day-to-day lives.
Lists of encouraging Bible verses such as this one can serve as outreach tools. So remind young people about their role as evangelists!