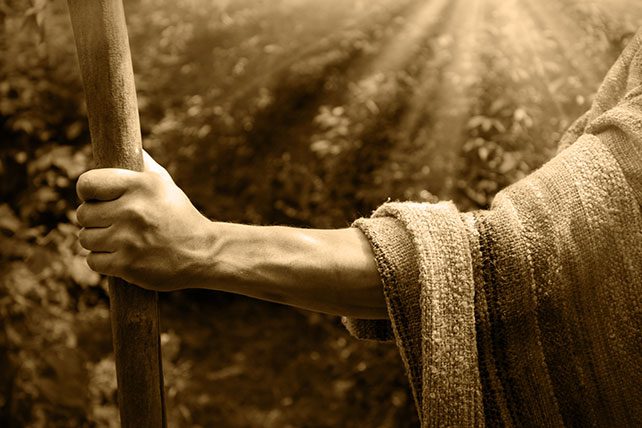 What is youth ministry malpractice? I've written about several examples in previous posts. They include Why Lectures Are a Waste of Words, Why Fun & Games Aren't to Blame, and Treating Relevance As If It Outranks Intimacy.
That's not a comprehensive list but glaring examples of youth ministry malpractice. My purpose is to stir us to think more deeply about what we're doing and why. So here's another installment, from my seasoned perspective.
Youth Ministry Malpractice: Not Being Good Shepherds
In John 10, Jesus declares: "I am the good shepherd. The good shepherd sacrifices his life for the sheep. A hired hand will run when he sees a wolf coming. He will abandon the sheep because they don't belong to him and he isn't their shepherd. And so the wolf attacks them and scatters the flock. The hired hand runs away because he's working only for the money and doesn't really care about the sheep" (vs. 11-13).
Here, Jesus is setting the bar for those of us called as ministry leaders. We have a "belonging" relationship with the teenagers and adults we lead, not a "hired-hand" relationship. Hired hands run away when a wolf stalks the sheep. But a good shepherd fights back against every enemy.
Obviously, we translate "run away" as a fear response. We're scared of the threat, so we protect ourselves instead of protecting our sheep. But running away is also a passive response: We stand by as the sheep are assaulted.
So we face threats to our sheep with a good grip on our rod and staff. This means we:
1. Push back against accepted "norms" in the culture and teach kids to do the same.
I wrote about a critical-thinking habit I call The Jesus Pushback. It simply references Jesus' protect-the-sheep determination on display in Matthew 5. There he repeatedly uses this pushback rhythm: "You have heard it said… but I say…."
We learn to assess cultural norms—all of them—using Jesus' permanent filter. It names the world's truth for what it is and then compares it to the kingdom-of-God values he stands for. It's called "holy skepticism." When we're operating in it, we accept no conventional truths that contradict the truths Jesus reveals. We learn to think like him in every circumstance because we're discovering how countercultural his thinking is. For example, here are some cultural norms we can name and then compare to kingdom-of-God truths:
People who are "good enough" end up in heaven when they die. (But Jesus says he's the only way to eternal life.)
The best way to please God is to keep all his rules. (But in John 6, Jesus tells us to "eat his body and drink his blood" if we want to make him happy.)
People who say they have conversations with God are more or less insane. (But Jesus says the Spirit's job description is to fuel an ongoing, conversational relationship with us.)
Jesus came to judge the righteous from the unrighteous. (But Jesus actually says, "I will not judge those who hear me but don't obey me, for I have come to save the world and not to judge it.")
If you're a churchgoing person, you're probably a "holier than thou" hypocrite. (But Jesus says, "I have come to call not those who think they're righteous, but those who know they are sinners and need to repent.")