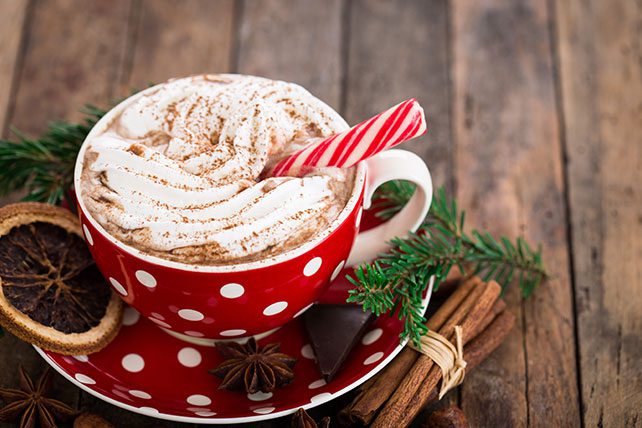 Are you looking for creative DIY gift ideas for volunteers? Do you want to say thanks and affirm your tireless youth ministry helpers? Then here's a holiday treat! These 12 DIY gift ideas are sure to help your church volunteers feel appreciated this Christmas.
With the Christmas season comes the giving season. You and your volunteers give much to kids at your church. All year long, your team helps preteens and teens grow in relationship with Jesus and each other. So be sure to thank your volunteers for giving—perhaps with a thoughtful little gift.
These creative DIY gift ideas are perfect for volunteers. Choose some for your youth ministry helpers this Christmas!
12 DIY Gift Ideas for Christmas
1. Hot Cocoa Packets
Tape a card with the message, "You warm up our youth ministry!"
2. Tea Bags
A bundle of tasty teas just needs a seasonal ribbon and a gift tag stating, "You're tea-riffic!"
3. Hand Lotion or Warm Gloves
Either gift goes well with a note affirming, "Thanks for lending a helping hand in youth ministry."
4. Hand Soap
What better gift to give someone who works with kids! Attach a candy cane and a note that says, "We wish you soap and joy!"
5. Scented Candle
Tape the candle to a card or gift tag with the encouragement, "You brighten up our classrooms every week!" or "Thank you for shining Jesus' light!"
6. Christmas Cookies
Wrap several holiday cookies in festive décor. And add a card saying, "We're a batch made in heaven! Thanks for being part of our team."
7. Peppermint Bark or Mint Candies
Include a notecard that states, "To the coolest volunteer around! You're mint to be on our team."
8. Tree Ornaments
You can use standard ornaments or even personalize them with the volunteer's name. Include a meaningful Scripture verse with a note saying, "Thanks for hanging with us!"