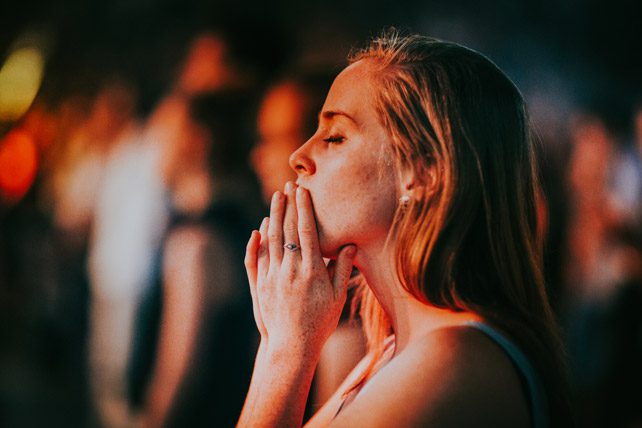 Sometimes I get criticized when I preach to teenagers. When I speak to teens, I do so with such passion and emotion that it often takes the crowd by surprise. I use everything, short of manipulation, in my preaching arsenal to compel teenagers to say "yes" to Jesus.
Somebody once said: "The key to great preaching is great subjects." That's why I often preach on subjects like the bloodiness of the cross, the glory of the resurrection, the holiness of God, the terror of Hell, the glory of Heaven, the imminence of Christ's return, and the reality of Judgment Day.
Some people, nervous about the sheer shock value of these biblical truths, will gently rebuke me with statements like, "Well, we need to make sure our teens aren't just making an emotional decision for Christ."
I believe this thinking is flawed theologically.
When Peter preached in Acts 2, his hearers were "cut to the heart" (verse 37) before they repented (changed their minds) and put their faith in Christ (verses 38-41).
As a result, 3,000 "were added to their number that day." God used their emotions to lead them to the foot of the cross and the empty tomb. Their tears of emotion became their pathway to faith in Christ.
We read about a sinful woman's emotional decision for Christ in Luke 7:36-38:
When one of the Pharisees invited Jesus to have dinner with him, He went to the Pharisee's house and reclined at the table. A woman in that town who lived a sinful life learned that Jesus was eating at the Pharisee's house, so she came there with an alabaster jar of perfume. As she stood behind Him at His feet weeping, she began to wet His feet with her tears. Then she wiped them with her hair, kissed them, and poured perfume on them.
The Philippian jailer made an emotional decision for Christ in Acts 16:29-34:
The jailer called for lights, rushed in, and fell trembling before Paul and Silas. He then brought them out and asked, "Sirs, what must I do to be saved?" They replied, "Believe in the Lord Jesus, and you will be saved—you and your household." Then they spoke the word of the Lord to him and to all the others in his house. At that hour of the night, the jailer took them and washed their wounds; then immediately he and all his household were baptized. The jailer brought them into his house and set a meal before them; he was filled with joy because he had come to believe in God—he and his whole household.
There was emotion before, during, and after the Philippian jailer's decision for Christ.
Emotion is not bad. Emotionalism is bad.