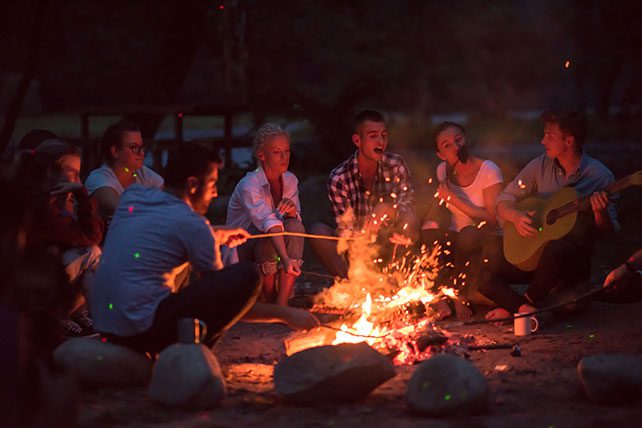 Need new ideas for campfire snacks? Then check out all these creative options! Some are on the healthier side, while others are more indulgent. But they're all tasty—and terrific for your next youth group adventure!
Warmer weather means it will soon be time to head outdoors with your teens. Youth campouts, campfire devotions, outdoor worship, and nighttime games make for memorable outings. And because kids always seem to be hungry, don't forget the campfire snacks!
S'mores and roasted marshmallows are always a hit around a campfire or bonfire. But many more options are available, from sweet to savory. To help "spark" your creativity, we've rounded up a range of fun, delicious outdoor snack ideas.
Ask a few of your food-savvy group members to narrow down some favorites. Then enlist a few parent volunteers to wrangle up the supplies and do any necessary prep work.
Enjoy browsing through—and sampling—these yummy campfire snacks for youth groups!
15 Sources for Creative Campfire Snacks
Adapt these ideas and recipes for your own youth group:
These adorable (and healthy) snacks look just like a miniature campfire. Kids will love making and eating them.
Have teens pop their own popcorn around the flames…safely. This recipe is easy to adapt, with various popcorn flavors.
Offer a variety of treats so teens can "cook" their own campfire cones.
We love this delicious snack for campouts: campfire eclairs!
For more filling campfire snacks, check out this picnic in a bag. It's also known as a walking taco.
Here's another savory treat that teenagers are sure to love.
These cute cookies are ideal to serve at a pre-camp meeting.