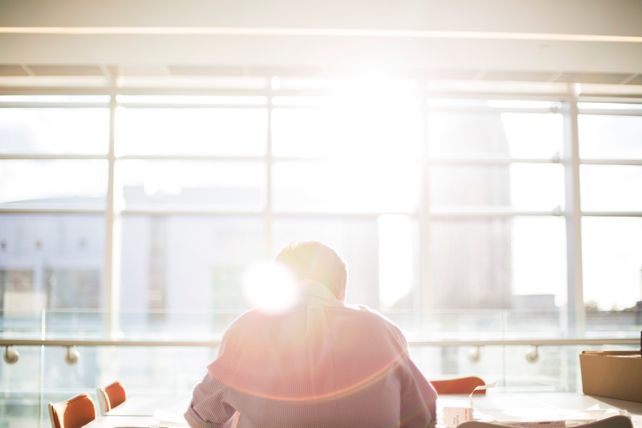 What are your priorities for student ministry?
As a student ministry, we are committed to partnering with parents to make disciples of the next generation. This mission sharpens our focus and clarifies what we do and how we do it. If you put this into question form, they provide a helpful tool for evaluating your student ministry:
• How am I encouraging and equipping parents?
• How am I reaching and equipping students to make disciples?
Encourage and Equip Parents
Before I give some suggestions as to how to do this, I want to give two words of encouragement to student ministers: 1) You do not have to be a parent of teenagers to encourage parents with teenagers, and 2) You do not have to know more than parents to equip parents to disciple their teenagers. Walk with Jesus, love students, make yourself available to parents, learn as you go from other godly parents and speak truth in love to parents as God gives you opportunity. Remind yourself: God has placed you in the lives of these students and families for a reason. He will give you what you need to love and lead them toward godliness and living on mission.
But what does it look like to encourage and equip parents?
Stay in Touch
Stay in touch through calling or emailing parents of students in your ministry. Sometimes asking if there is anything specific you can pray about can open up opportunities to better encourage or serve. It also allows you to hear any issues or challenges students are facing so that you can more effectively minister to them. You have to know what is going on in the lives of students and families to faithfully minister to them.
Share Resources
No parent thinks they have it all together and every parent needs help navigating the unique challenges of raising a teenager in today's culture. As a student minister, you stand on the front lines of seeing the challenges teenagers face and can help point parents to resources that help them to lead and disciple their own teenagers. If you do not already, consider sending a regular update in which you include articles and resources to help parents.
Provide a Place for Fellowship
I've found that parents with teenagers often feel isolated and uncertain about where to seek wisdom for parenting issues. While regular contact and helpful resources are important, providing a space for parents to fellowship is often under utilized. Being able to share challenges and receive encouragement from other parents can be a tremendous blessing. Within our ministry, we have hosted Parent Connect events that seek to combine fellowship and encouragement for parents. Finding time to do this around other ministry events and busy family schedules is challenging, but can be very beneficial.
Reach and Equip Students
A further aspect of partnering with parents is investing in their teenagers. However, our aim is not to entertain students but to equip them to be disciple makers. Additionally, the way our churches can reach more families is through reaching unbelieving students in our community and equipping them to be disciple makers (even in their home). This is how I came to faith in Christ and, as a result, how my father came to know Christ almost five years later.
If our aim is to reach and equip students, what priorities reflect this?
Foster a love for God and desire to be in His Word
There is perhaps nothing of more lasting significance than giving students a big vision of God and deep love for His Word. This should be the driving desire with every sermon, retreat, camp or event. Beyond programming, however, we should seek to put students in a position to experience God in His Word for themselves.There is no secret to growth in the Christian life. The most basic starting point is spending time with God in His Word. If we give students nothing else, let it be a love for God and His Word.
Cultivate meaningful community
Discipleship happens in the context of relationships. We want students to build relationships with one another and with leaders. The avenue through which this happens in many student ministries is small groups. Within these small groups, students are at different places spiritually and some may not yet know Christ. A crucial part in helping lead students toward enjoying community is identifying and equipping leaders who can help students grow together in God's Word and their pursuit of Christ together. When you have quality leaders setting the tone and direction of your small groups, it will lead to greater investment and involvement of students.
Develop student leaders who are disciple-makers
We believe that now is the time for students to lead and now is the time for them to begin making disciples. We have found in our student ministry that effective discipleship cannot take place solely in a small group or a student worship gathering. Instead, we have invited students to participate in Equip Groups, which are intentional discipleship groups aimed at equipping students to be a disciple and make disciples. The initial groups are made up of one leader and two to three students. The desire is for students to be equipped to lead their own discipleship groups in the future. We are taking steps to form a student leadership team made up of students being discipled already who are also entrusted with greater ownership within our ministry. This includes welcoming our guests, connecting with their peers, leading in spiritual discussion, encouraging one another in sharing the gospel, praying for their friends and loving others. Rather than waiting for students to get to college before giving them meaningful ministry opportunities, make it your aim to develop leaders who make disciples while they are in middle and high school.
Reach our campuses and neighbors with the gospel.
Statistics repeatedly show the significance of the teenage years in a person coming to faith in Christ. However, statistics also show that more teenagers than ever are disconnected from the church and unaffiliated with any religious background. What if you don't accept that as the norm and begin to pray and equip your students to leverage every position they have for the sake of the gospel, whether it be on a team, at school or down the street. There are two questions worth asking of your student ministry in this area: 1) How are you equipping students to go and share the gospel in the various areas of their life? 2) What are you doing to establish a presence on the school campuses in your area? We are finding our partnership with FCA to be a key aspect of reaching our campuses and considering how to connect with the ever growing area of community sports. However, you must know your area and your students. You may find you need to be at the theater as much as you are at ball fields. The principle is the same in either case. Be where your students are and help them reach their friends with the gospel in those contexts.
What are your priorities in student ministry? I would love to hear from you so that we can better reach and equip the next generation to make disciples of all nations.
This article originally appeared here.