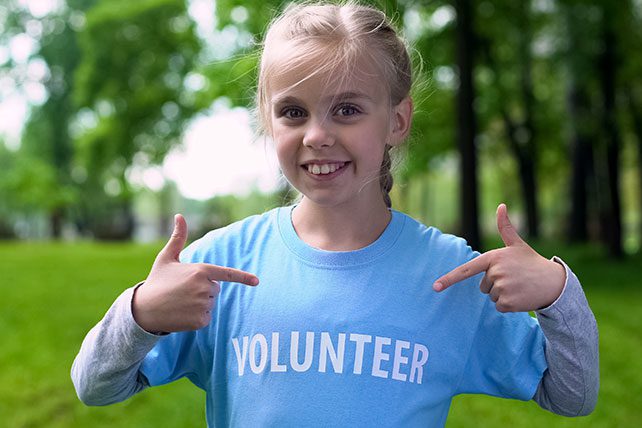 Gen Z (ages 9 to 24 at the time of this writing) numbers nearly 68 million in the United States. Gen Alpha (ages 8 and under at the time of is writing through the year 2025) will be the largest generation in the history of mankind, numbering almost 2 billion worldwide.
According to research done by the McCrindle company, there are three big trends that are making an impact with Gen Z and Gen Alpha kids. Let's take a look at these game changers.
Community.
Kids are looking for authentic relationships. They want to feel close to a community of people.
This can be seen in the way they shop. Six-to-nine-year-olds are 25% more likely than the average person to consider community engagement when making buying decisions.
More than anything else, today's kids are looking for a community of other children who they can have a close relationship with. If you want to each today's kids, then you need to create opportunities for them to build relationships at church.
Having a small group time as part of your service is crucial. Get kids out of the rows of chairs and into circles of relationships. 6 to 8 kids per group.
You can have the most amazing children's ministry facilities west of the Mississippi, but that alone will not bring kids back week after week. You can have the most engaging curriculum ever written for children, but without relationships they will not stick around.
Relationships! Relationships! Relationships! It's the super glue that will keep kids connected to your ministry.
If you want to impact today's kids, then major on small groups.
Parental Trust.
With all the scandals, abuse, violence, shootings, lack of accountability and hypocrisy, when it comes to their children, parents are cautious about trusting businesses, churches, and organizations.
They will not automatically give you their trust. It has to be earned and that takes time.
Do parents feel safe leaving their children with you at church?
Do you have a security team?
Do you make sure there are always two approved volunteers in a room before you open it?
Do you run background checks and have a thorough on-boarding process for new volunteers?
We know that parents are the greatest influence in their child's life. That being said, our role as ministry leaders is to build trust with parents. And that takes time and being intentional. But it is key if you want to impact today's kids by impacting their parents.