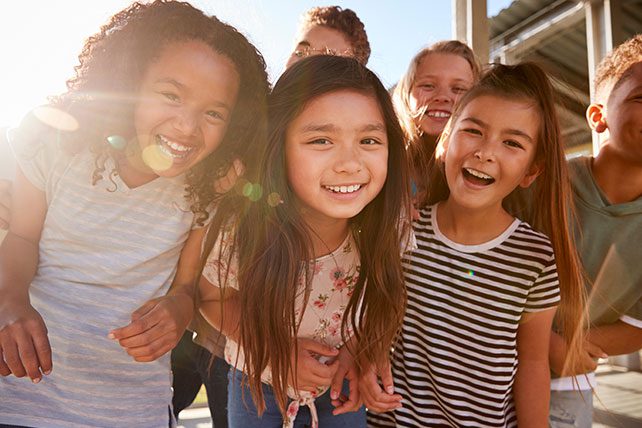 Children's ministry slogans, names, and branding ideas help set your kidmin program apart. By using kid-friendly, family-friendly children's ministry slogans, you can invite and welcome new members. Plus, you can nurture an identity and build community among current church attendees.
We've compiled a range of suggestions for children's ministry slogans. Many of them can tie into a program's name and logo. Kidmin experts also recommend tying the slogan and name to the church and its other ministries, when possible.
And because the most important goal of children's ministers is to share and grow kids' faith, keep the focus biblical. Scripture-themed children's ministry slogans ensure that priorities are clear.
Pro Tip: To add buy-in, seek ideas for children's ministry slogans from parents and kids. You might even want to let them vote on which kidmin slogan is their favorite.
10 Children's Ministry Slogans for Churches
Consider whether one of these children's ministry slogans will work for you:
1. Stars Who Shine Jesus' Light
The tagline for this kidmin slogan can be Philippians 2:15 or another Bible verse about light.
2. Growing Kids Who Bloom for Christ
Emphasize spiritual growth with this children's ministry slogan. Bonus: It will look great on a flower-filled bulletin board!
3. Kingdom Kids Serving the King
Does your children's ministry program have a kingdom-themed name? Then use a slogan that incorporates Jesus' role as King of our hearts and lives.
4. Friends of Jesus, Friends in Jesus
Express both the vertical and horizontal nature of the Christian life with this kidmin slogan.
5. Come Learn to Love Like Jesus
Jesus wants little children to come learn about him and his love.