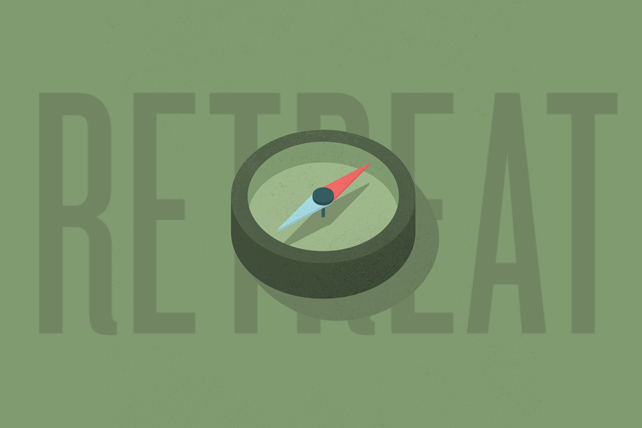 This past weekend was a powerful one. Saturday, we hosted a retreat for preteens and parents. We had 36 families attend what turned out to be a very powerful day. Then on Sunday, we met with over 200 parents to cast vision for the future of preteen ministry. The room was buzzing with excitement!
Each event was significant enough to talk about for hours, so I'm breaking this post into two parts. Part one is all about the Preteen/Parent Retreat.
Our prayer for the weekend was to connect preteens and their parents in powerful conversations about life and faith. We petitioned God to show up, and He did in a powerful way.
Here is a copy of the schedule and handouts we used for the day. I've also included my notes for the talks that I gave in Session 1 and Session 2. (I also have Prezi presentations for Session #1 and Session #2, if you're interested)
Preteen Retreat Handout
Main Session 1–Communication
Main Session 2–Letting Go of the Bike

Main Session #1: Communication
In the first session, we began with a game of "Telephone." Round 1 was complete chaos. We had '80s music blaring, the repeated message was just ridiculous, and you could only whisper it to the next person once. Needless to say, the message was lost in translation.
Round 2 was different. We kept the room completely silent and had each team repeat a simple message out loud as many times as needed. They could also write the message down and pass it on. Of course, the message easily passed through the line.

Round 1 is much like our lives: chaos, distractions and a failure to repeat important messages. Round 2 is what preteens need: clear message, repeated often, sometimes even in writing. The game was the perfect segue into a talk on communication.
We focused on very practical steps for parents to carve out time to talk about the important things with their son or daughter. Parents and preteens worked together to choose three times that were best for them to talk with one another. Then we gave them three important topics to talk about with preteens: Life (day-to-day events), Faith (where do you see God in the day-to-day events), and Prayer (pray for and with one another).
We closed the session by asking families to create a calendar that included their specific talk times and talk topics. They put the dates on paper and made a commitment to one another to honor those talk times for the month of May. Our prayer is that committing to one month will lead to long-term commitment.
Main Session #2: Letting Go of the Bike
The second session was all about the philosophy of "Letting Go of the Bike" from FourFiveSix.org.
We started in a fun way with a bike race. We put parents on toddler bikes and watched them race through the parking lot. Before the race, we had every parent hand over their camera phone to their preteen. It was so cool to watch them snapping picture after picture of their parents!
In the session, we talked to parents about how to help their preteens take ownership of their faith. It was a great conversation! Several parents were hearing their preteens discuss their views on faith for the first time. They had some great ideas for how to live out faith in their home and in their community. As a practical example, we had preteens shout out attributes of God—loving, powerful, all-knowing, provider. Then we had each family pick one attribute of God and share how they saw Him be that in their lives. Dads, Moms and Preteens were all sharing ways that they have seen God move in and around them. So cool!
Main Session #3: Dr. Robert Lewis
After lunch, I took preteens outside to just run off some pent-up energy. Meanwhile, parents got to hear Dr. Robert Lewis, founder of Men's Fraternity and author of Raising a Modern Day Knight, share about parenting. He dropped so much wisdom that I will share in another post. After an hour and a half, the parents were begging him to keep going and give them more!
Closing Ceremony
We closed the day with a very special activity. We gave every individual a pen and piece of stationary, and we asked them to write a letter. Preteens wrote a letter to their parent(s) with three parts: thanksgiving for their parents, a plea for them to stay involved and lead them, and a prayer for their future relationship.
Likewise, parents wrote a letter to their preteens telling them how much they love and value them, the characteristics that pray their child has at 18, and a spiritual blessing for their child. After the letters were written, the families reconnected and had a special time to read the letter to one another.

This was a very special moment to end on. At one point, I looked out a window and saw a dad and daughter clinched in a bear hug. I went on doing something else for about five minutes, and when I looked up again they were still in that bear hug. She had tears streaming down her face, and she just wouldn't let go of her Dad.
We wanted to connect the hearts of preteens and parents in this unique stage of life, and we prayed that God would do more than we could ask, think or imagine.

He did. He definitely did.
This article originally appeared here.