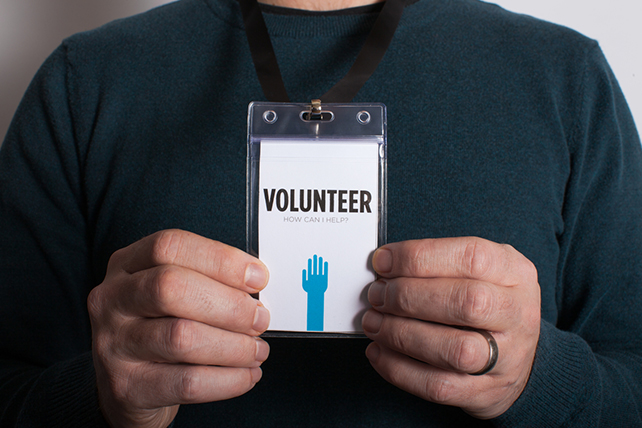 As ministry leaders, one of our biggest concerns is ensuring the people who serve with us are equipped and encouraged for their role in ministry. Busy schedules and low attendance to onsite training leaves many of us looking for a new way to train volunteers.
Our team recently had an on-site training scheduled, but as the date approached it was clear that we weren't prepared and hadn't done enough to advertise the event. Rather than scrapping the training altogether, we decided to record short videos to share the most important training content with our volunteers.
Wondering if it was worth the effort? Before I share from our experience, just look at these statistics on the value of video from a recent article about online marketing strategies:
87 percent of online marketers use video content.
More video content is uploaded in 30 days than the major U.S. television networks have created in 30 years.
Over 500 million (half a BILLION) people are watching video on Facebook every day.
45 percent of people watch more than an hour of Facebook or YouTube videos a week.
82 percent of Twitter users watch video content on Twitter
YouTube has over a billion users, almost one-third of total Internet users.
More than 500 million hours of videos are watched on YouTube each day.
So, here's how we planned our 'Video Training Week':
We had a brainstorm meeting to choose the content we felt was crucial to share with a volunteer if we had only five minutes with them.
We recorded videos that taught the content in under five minutes. Each video also linked to articles, books or other resources on the topic.
We scheduled two to three videos to be sent out daily over the course of a week. (We did give volunteers a heads up that this many emails would be coming.)
The videos were shared through a video email service (BombBomb.com), our Team Facebook groups (closed groups for volunteers only), and uploaded to videos to our Vimeo account.
The 'Video Training Week' may have been plan B, but the success of the week already has us thinking about how video can be a bigger part of our future training. Here are some of the stats from our videos:
Emails from Bombbomb.com had an 86 percent open rate and videos averaged 55 plays a day.
Videos posted to Facebook groups were played more than 225 times.
Vimeo links (sent out only at the end of the week as a recap) averaged 46 plays.
We also had countless comments from volunteers about the content, which means they were watching, listening and learning!
We still highly value the onsite training and will continue to host these events, but we will definitely continue to use video for training our volunteers throughout the year.
And you can too because video training is so easy. If you have a smartphone with a camera, you can record yourself sharing tips or thoughts for your volunteers. Share that video through an email link or on social media. Your videos will keep your volunteers equipped and encouraged for sharing the Gospel with kids of all ages!
Bonus Thoughts…
The article mentioned earlier also had another eye-opening stat on why video training may be an effective tool for your ministry:
Viewers retain 95 percent of a message when they watch it in a video compared to 10 percent when reading it in text.
The 25-34 (Millennial) age group watches the most online videos and men spend 40 percent more time watching videos on the Internet than women.
I hear more and more ministry leaders asking about how to effectively reach men and Millennials for kids' ministry. This research shows that video messages are very effective ways to connect with both groups. Just another reason to say 'Cheese' and start recording!
This article originally appeared here.