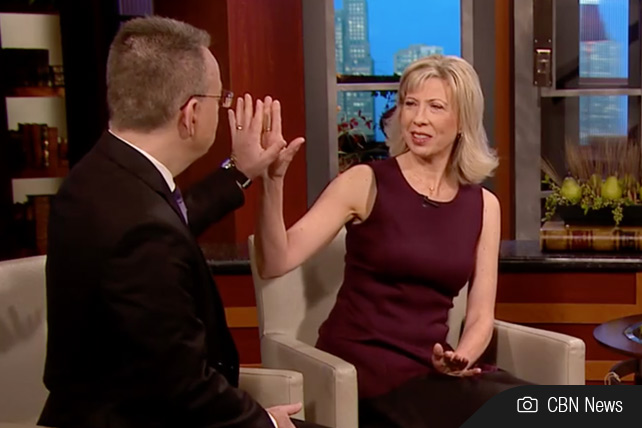 Andrew Brunson likens his miraculous release from a Turkish prison to the ordeal Joseph (from Genesis) went through in Egypt. During his two-year imprisonment in Turkey, Brunson and his wife, Norine, didn't know how long he would be there, let alone if he would ever see his children again. The couple lost hope of being together again multiple times. And as suddenly as the imprisonment started, it was over.
"A week ago today I was standing before judges; they were clearly going to convict me of being a terrorist, and we didn't know how many years they would give me. And then within 24 hours [I was released and] we were praying for the President," Brunson told the 700 Club in a video interview.
Andrew and Norine Brunson Were Surprised by Imprisonment
Both Andrew and Norine Brunson were imprisoned in 2016 following a failed coup attempt aimed at taking President Recep Tayyip Erdogan out of power. The Brunsons, who have lived and ministered in Turkey for over 20 years, were rounded up, along with thousands of others suspected of "terrorism" or conspiracy against Erdogan. It was likely the Brunsons' work with Syrian refugees, some of whom were Kurdish, that flagged them for suspicion. The Kurds are a minority group that spans across Turkey, Syria, Iraq and Iran that are not on the friendliest of terms with Erdogan's government. The Trump administration took it upon themselves to convince Erdogan to release Brunson.
"It was a surprise; we never saw that coming," Norine said of their imprisonment. Andrew admitted he had thought about a lot of dangers befalling them in their two decades of ministry and church planting in Turkey, but prison wasn't one of them. Anyone planting churches in Turkey is likely to experience death threats, Andrew explained. Their church, Izmir Resurrection Church, even suffered an attack at one point. But they didn't fully "count the cost," Andrew explained, of ministering in Turkey. He even admits he had a "naive and unrealistic" view of what it would be like to go to prison after reading biographies of other Christians who had been imprisoned.
That view was shattered after a very short time behind bars. After 13 days, Norine was released, but Andrew would go on to spend two years in prison, 50 days of which were spent in solitary confinement. This is where Andrew faced an intense battle against despair. Not knowing how long his sentence would end up being and whether or not he would see his children again, Andrew admits the first year left him really "broken down." At one point, he was facing three aggravated life sentences, which would have placed him in solitary confinement for the rest of his life.
Eventually, Andrew got ahold of a copy of the Bible and started reading 2 Timothy. The passages that spoke to him most were about "pressing on and being faithful to the end." He prayed for God to give him endurance and perseverance as he struggled with his own weakness.
When he read "I've run the race" in 2 Timothy, Andrew decided "this is what I want," to be able to persevere even in prison. He wrote a song that he sang to himself every day to help him focus on his goal: "I want to be found worthy to stand before you on that day. With no regrets from cowardice or things left undone."
Norine Was the Only Person Speaking Truth to Andrew
Meanwhile, Norine chose to stay in Turkey to be there for Andrew. Even when she was being released from prison, she didn't want to be separated from her husband. Andrew said Norine carried a heavy burden during his lengthy imprisonment. "The Lord really used her to keep me going," Andrew said. Norine was the only one who could speak truth to Andrew, encourage him, and "correct" his wrong ways of thinking and "panic."
Norine prayed for Andrew every week when she was allowed to visit him. Speaking through a telephone, she would place her hand on the pane of glass separating them and pray that God would give him strength, endurance and hope. Wrestling with fear and doubt herself, Norine acknowledged a lot of people were praying for them during the two-year ordeal.
In addition to praying for the Brunsons, people around the world "who have never thought of Turkey are now praying for Turkey." The Brunsons believe their time in prison was "an investment in the harvest that's going to come there." Before imprisonment, the Brunsons believe God told them there would be a harvest in Turkey. In fact, Norine had a feeling that the harvest would begin in prisons. Perhaps that's why God sent the couple into prison, Norine speculated.
In fact, Andrew said they had started to see people coming to their church in Izmir saying things like, "I'm no longer a Muslim; I'm a deist." The Brunsons interpreted this as a sign that people there are starting to seek God more.
As far as the future is concerned, the Brunsons still want to answer their callings to missions. "Turkey is still on our hearts," and it will remain, Norine said.
You can watch the full interview here.