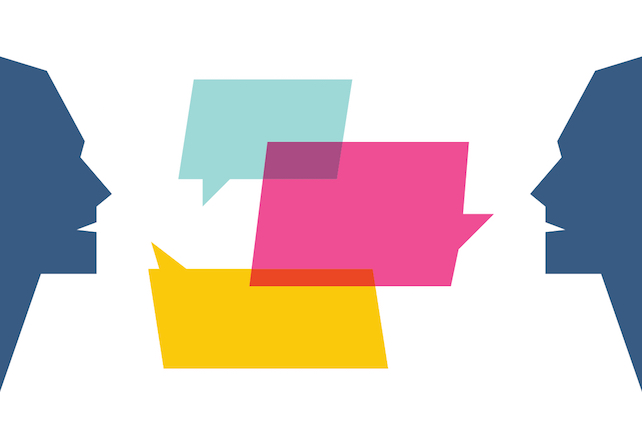 Although many Christian young adults say they're well-equipped to share their faith and are even "gifted" at it, almost half say it's at least somewhat wrong to share personal religious beliefs with someone of another faith. That's the finding of new research from the Barna Group titled "Reviving Evangelism."
Two studies, conducted last May, gathered feedback from about 1,000 practicing Christians and 1,000 non-Christians or lapsed Christians. Almost all of the practicing Christians agree that "part of my faith means being a witness about Jesus" and that "the best thing that could ever happen to someone is for them to come to know Jesus."
Among Christian Millennials (ages 20 to 34), almost three-quarters agree with the statements "when someone raises questions about faith, I know how to respond" and "I am gifted at sharing my faith with other people." No other generational group in the study (Gen X, Boomers and Elders) feels as confident about their faith-sharing abilities.
Yet 47 percent of Christian Millennials agree "it is wrong to share one's personal beliefs with someone of a different faith in hopes that they will one day share the same faith." By comparison, only 27 percent of Gen Xers, 19 percent of Boomers, and 20 percent of Elders agree with that statement.
Why the Resistance to Evangelism?
Several factors are dampening Christians' zeal for spreading the Gospel, the report notes. These include "the decline of religion in America, a spreading apathy toward spiritual matters, and a growing cultural suspicion of people of faith."
For Millennials, a resistance to judge people plays a key role, according to Barna's report. Forty percent of Christian Millennials agree that "if someone disagrees with you, it means that they're judging you." Only nine percent of Boomers feel that way.
"Cultivating deep, steady, resilient Christian conviction is difficult in a world of 'you do you' and 'don't criticize anyone's life choices' and emotivism, the feelings-first priority that our culture makes a way of life," says David Kinnaman, Barna Group president. "As much as ever, evangelism isn't just about saving the unsaved but reminding ourselves that this stuff matters, that the Bible is trustworthy, and that Jesus changes everything."
What We Can Do
Because Christian Millennials show "enormous ambivalence" about faith-sharing, Kinnaman says, "We must persuade younger Christians that evangelism is an essential practice of following Jesus." Accomplishing that could have a significant impact because Millennials indicate they know an average of four close friends or family members who follow a religion besides Christianity. By contrast, Boomers report knowing only one non-Christian.
A starting point for boosting people's willingness to evangelize, Kinnaman says, is to "pass on resilient faith to Christian young people (this is also a form of evangelism), planning especially for the pivot point of the high school and college-age years."
"The dropout problem is real, and it has a chilling effect on the overall evangelistic environment," Kinnaman adds. "It is impossible to exactly trace the impact of lapsed Christians on non-Christians but sobering to consider the 'de-evangelistic' clout of those who leave the faith."