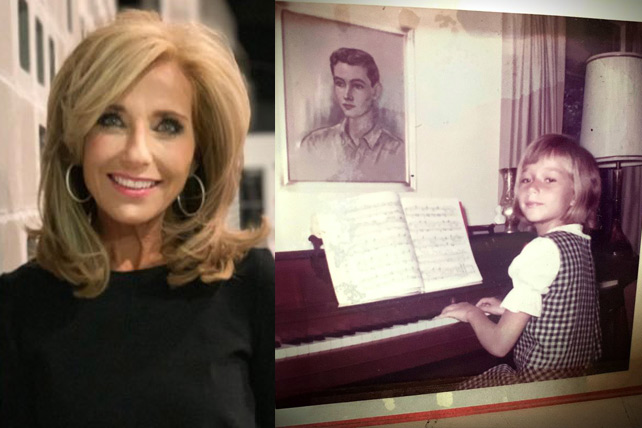 With her graceful yet candid tact, Beth Moore has weighed in on a Houston Chronicle article published yesterday that brings light to sexual abuse and its cover-up in the Southern Baptist Convention. Moore, who has been involved in the SBC for practically her entire life, had a gentle yet straightforward message to those shocked by the contents of the article: Some people aren't shocked for a very sad reason.
"We understand how you feel. We didn't want to know about sexual abuse either," Moore wrote. The post included a picture of her as a young girl, the implication being that while some may be shocked by the abuses (and their extent) uncovered by the Chronicle's expose′, some, including Moore, have been familiar with this unfortunate reality ever since they were children. 
We understand how you feel. We didn't want to know about sexual abuse either. pic.twitter.com/HljXUmFREr

— Beth Moore (@BethMooreLPM) February 10, 2019
Dozens of women who follow Moore on social media posted their own pictures of themselves at the age their respective abuses started. The youngest picture appears to be an infant. There are also pictures of older women who experienced abuse at the hand of a spouse. Men chimed up as well, posting their pictures.
Jules Woodson, who came forward with her story of sexual abuse at the hands of a trusted youth pastor last year, also shared a picture.
I wasn't even allowed to think about sex until I was married because, you know, true love waits. That didn't stop my youth pastor. #ChurchToo pic.twitter.com/jp7IuB5kRQ

— Jules Woodson (@juleswoodson11) February 11, 2019
Another high profile commenter was Rachael Denhollander, who led the charge in bringing USA Gymnastic's Larry Nassar to justice as well as blowing the whistle on abuse in the evangelical church.
Grieving with you.

— Rachael Denhollander (@R_Denhollander) February 10, 2019
Anne Frers also responded with a picture of her and her children. Frers was formerly married to a pastor of one of the churches in Harvest Bible Chapel's church planting network. Frers claims that when she reported her abuse to HBC church elders, they ignored her.
Neither did the Sr. Pastor's wife. 13 years. Nobody believed me. pic.twitter.com/y0nCZjUyLb

— Anne Frers (@AnneFrers) February 11, 2019
The thread of comments on Moore's post is devastating. Lots of people are chiming in expressing condolences. Moore has since tweeted a couple of additional thoughts after seeing the comments.
Also thinking how many pictures of little boys could've also shown up in that thread. Our darling brothers, we know you were among us. We know this doesn't just happen to girls. You count. We weep for you, too. It was not your fault either.

Jesus, redeem. Raise up. Reform us.

— Beth Moore (@BethMooreLPM) February 11, 2019
Before this post, Moore also tweeted a link to the Chronicle article shortly after it was published on Sunday, February 10, 2019. She wrote,
It's monstrously common for victims to be abused again by one they thought safe to tell. 2nd wave abuse occurs when those told are either scandalized (backs off, "don't tell me more") or tantalized (moves in, "oh tell me more"). Both heap shame upon shame.
Moore's comments on the Chronicle article will certainly not be the last commentary we see from leaders in the SBC, but her words carry a lot of weight as someone who has experienced sexual abuse herself and someone who has ridden out storms with the SBC over her many years in ministry.