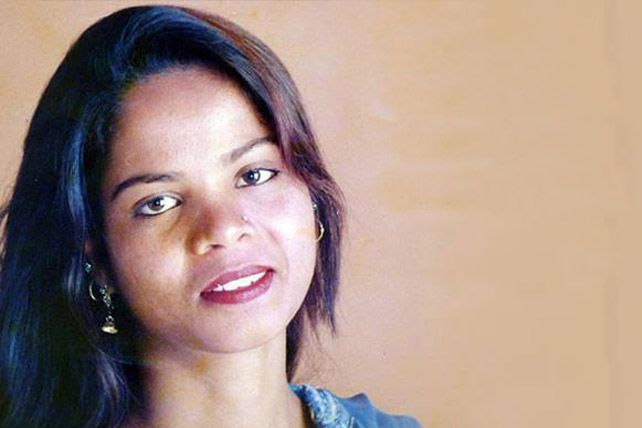 Asia Bibi remains in Pakistan despite having been acquitted nearly two weeks ago of any criminal charges. The Associated Press reports that Bibi has been moved away from the capital and is now in hiding in Karachi, the capital of the Sindh province. Aman Ullah, who helped Bibi while she was on death row, has said,
"She has no indication of when she will leave…they are not telling her why she cannot leave."
"They" are the security detail assigned to protect Bibi from the threats she still faces while in Pakistan.
Bibi is a Christian woman who was arrested in 2009 on charges of blasphemy. While working on a farm with Muslim women, she took a drink from their water supply. A mob then beat her for making their water "unclean." While the police initially rescued her from the mob, after a local imam accused Bibi of insulting Mohammed, they later arrested her and sentenced her to death.
It's been a strenuous journey for Bibi since then. After spending eight years on death row, she was acquitted of blasphemy charges in October 2018. However, her freedom was delayed at that time because of rioting from Muslim extremists. To stop their rioting, the government agreed to put a travel ban on Bibi and review the decision to set her free.
On January 29, 2019, the Supreme Court re-evaluated Bibi's case to see if her acquittal would stand or if she would return to death row. To the great relief of many, the court upheld its original decision to set her free.
Yet Bibi is still unable to leave the country. According to Ullah, she is locked in one room in a house under tight restrictions. The door only opens at meal times and she can make phone calls in the morning and in the evening. Bibi typically calls her daughters (her husband is with her), who are in Canada where Bibi hopes to join them soon.
The AP says, "The acquittal should have given Bibi her freedom, but Ullah said diplomats were told that her departure from Pakistan, where she feels her life would be in danger, would come not in the short term, but 'in the medium term.'"