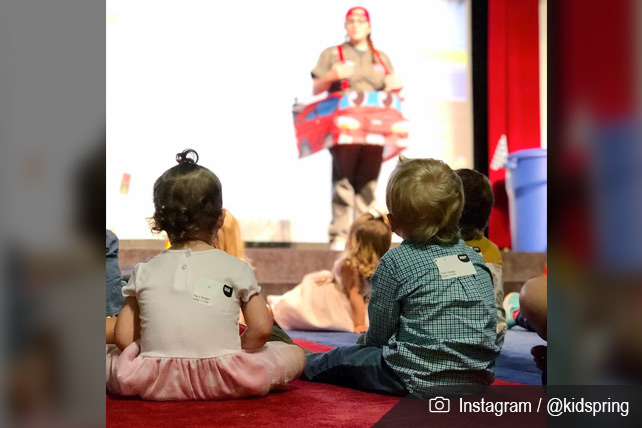 During the past four years, four different men associated with NewSpring Church, a South Carolina megachurch founded by Perry Noble, have allegedly abused children sexually. NewSpring, which has 14 campuses across the state, is affiliated with the Southern Baptist Convention; however, it's not one of the 10 churches SBC President J.D. Greear recently identified as being in danger of disfellowship because of abuse issues.
Security Cameras Show Disturbing Behavior
The latest case at NewSpring involves Jacop Hazlett, a 29-year-old children's ministry volunteer accused of assaulting at least 14 preschoolers at the church's North Charleston campus. Hazlett, who's been in jail since December, faces multiple felony charges, and police are investigating additional allegations.
During his nine months volunteering in KidSpring, the church's children's ministry, Hazlett allegedly assaulted young children, often in the bathroom. The church has 40 security cameras, including one near the doors to that bathroom. Volunteers on campus are supposed to monitor camera footage in real time, but no one noticed what Hazlett was doing.
After one boy's parents complained to the church about "inappropriate interaction" by Hazlett, staffers reviewed camera footage. It showed the volunteer looking around to make sure the coast was clear before assaulting the child. The church keeps surveillance footage for only 90 days, so more assaults may have occurred before then.
"It was all there to be seen," says Josh Slavin, an attorney who filed a civil suit on behalf of victims' families. The suit claims NewSpring is "vicariously liable" for the abuse and that church representatives "either failed to monitor the live [camera] feeds or ignored the abuse that played out on the screens." The suit also accuses the church of gross negligence, recklessness, kidnapping and intentional infliction of emotional distress.
In its defense, NewSpring says it makes every effort to protect children. An attorney representing the church says the damages "were the result of an intervening or criminal act of a third person" that church leaders couldn't have foreseen. The defense also references federal and state laws that limit liability of volunteers serving in nonprofit organizations.
"We know this happened on our watch," the church said in a statement, "and though we have taken great measures over the years to protect our children, evil found a way to breach our best efforts. This devastates us to the core." NewSpring indicates it plans to set up a fund for victims' families.
NewSpring Has a Troubled History With Predators
NewSpring Church has made similar comments following revelations of abuse by three other men in recent years. By now, say parents in the Hazlett case, the church should be familiar with risk and safety concerns.
In 2016, a 20-year-old volunteer admitted to fondling and kissing a teenager at NewSpring's campus in Florence, South Carolina. That same year, a 23-year-old volunteer admitted he molested a 10-year-old boy he met while serving at the church's Anderson County campus. In 2018, a former youth pastor at the North Charleston campus was charged with soliciting sex with a minor. That allegation against Caleb Jordan, who volunteered at the church after stepping down from a paid position, involves an incident that happened off church property.
One month after Jordan's arrest, Hazlett began volunteering at NewSpring. Church spokeswoman Suzanne Swift says Hazlett, like other volunteers, went through a rigorous screening progress. That included a one-on-one interview, training and a background check through Protect My Ministry, an outside company that works with 25,000 religious groups across the country.
After Hazlett's November arrest, Swift said NewSpring is open to adjusting its processes for screening volunteers. She said the church is "evaluating [its] processes and procedures internally" and will enlist an outside consultant to "help us determine if any changes need to be made to help ensure something like this does not happen again."
Hazlett Was a Serial Volunteer
While telling detectives what he'd done at NewSpring, Hazlett admitted preying on children previously, including at other churches. In 2007, he'd been in jail in Ohio as a teenager for molesting a boy younger than 13. Because he was charged as a juvenile, Hazlett wasn't required to register as a sex offender, and under Ohio law juvenile court documents aren't public records. Three years later, Hazlett was accused of violating the terms of his probation by approaching the victim. That was eventually dismissed, and Hazlett received permission to move to North Carolina.