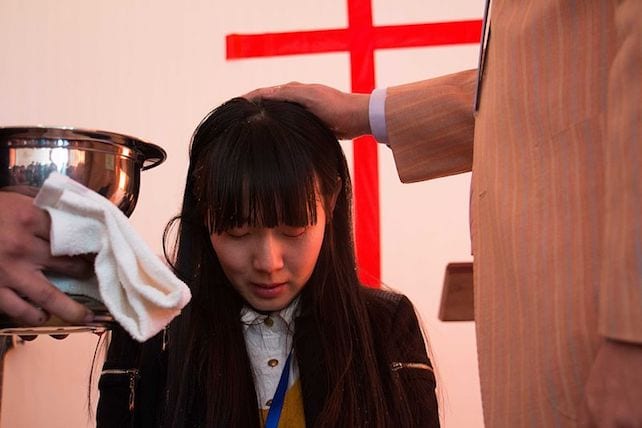 UPDATED August 25, 2021: Christians in China are in danger of being turned in by their neighbors for "illegal religious activities" in multiple areas of the country, according to a new report. In the city of Qiqihar in Heilongjiang province, informants can now earn up to 1,000 yuan or $150. 
According to China Christian Daily (CCD), on Monday, Aug. 9, the Meilisi Daur District United Front Work Department published "The Reward System For Reporting Illegal Religious Activities Offences."
People can report violations by email, letter, or phone call, and the stated purpose of these reports is to "strengthen the control of illegal religious activities in the district, prevent any COVID-19 cluster resulting from religious gatherings, mobilize the public to engage in preventing, suppressing illegal religious activities, and ensure a harmonious and stable religious landscape."
"Under the new reward scheme in Qiqihar," says CCD, "whistle-blowers can earn from 500 to 1,000 yuan for reports about unqualified religious personnel, unauthorized trans-regional activities, preaching and distributing printed religious works, audio-visual products outside places of worship, unauthorized donations, or private house gatherings."
CCD said that similar reward systems had been implemented last year in several other places in China, including city and county governments in six other provinces. According to International Christian Concern, even though authorities "do not specify which religion they are targeting, it is self-evident that house churches are being suppressed." 
RELATED: Yet Another Church Forced to Close in China
---
ChurchLeaders original article written on April 5, 2019, below:
In China's ongoing crackdown against Christianity and other religions, authorities in the city of Guangzhou are now paying citizens to turn in their faith-practicing neighbors. People who report "illegal religious activities" can receive cash rewards up to $1,500 in U.S. dollars while remaining anonymous.
The measures, announced March 20 by Guangzhou's Bureau of Ethnic and Religious Affairs, target Protestant "house churches" but will likely affect Catholics and people of other faiths too. The tactics are expected to spread beyond Guangzhou.
"Now here in China we live in a Big Brother atmosphere," says one newly baptized Christian.
Christians in China in Danger From Neighbors
For more than a year, Chinese authorities have tried to gain more control of faith practices, targeting "unregistered" Protestant churches, rewriting the Bible, and demolishing "unapproved" Catholic churches and mosques. The Christian faith seems to be flourishing amid the persecution, even as it's being driven more underground.