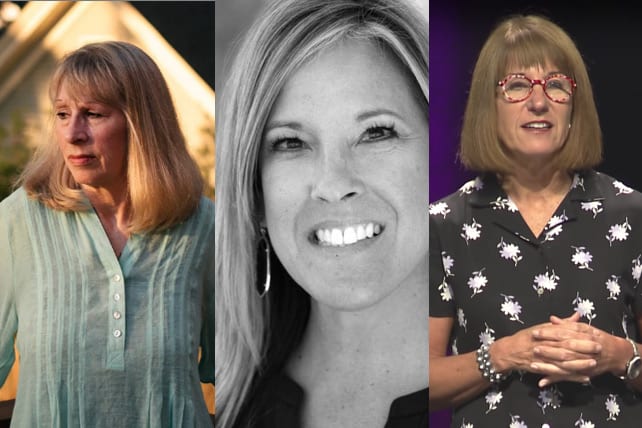 First Baptist Church of Athens, Texas, which has been a member of the Willow Creek Association for 23 years, has written an apology to those who accused Bill Hybels of sexual misconduct. The church has called on "everyone" to sign the apology, saying that major steps toward reconciliation are still lacking regarding Hybels' conduct and how Willow Creek handled the accusations against him.
"Many people were quick to believe the institution and very slow to believe the women and their advocates," said FBC on a page explaining the reasons for the apology. "These brave individuals speaking truth to power have paid a high price for coming forward. The followers of Jesus need to come and stand with the oppressed, marginalized and disbelieved. Further, the women and their advocates' names were spread around the world in a negative way. Now we must try to repair and rebuild the damage that was done."
What Happened?
In March 2018, the Chicago Tribune broke a story announcing that Bill Hybels, former senior pastor of Willow Creek Community Church in Chicago, had been the subject of an investigation for sexual misconduct for the past four years. This alleged misconduct included inappropriate comments and physical contact, among other things.
Hybels, who in October 2017 had said that he planned to retire in a year's time, ended up resigning soon after the story came out in the Tribune. In an announcement about his resignation, Hybels called the accusations against him "harmful." He apologized for being careless in some of his decisions, but did not admit to wrongdoing.
The initial response of Willow Creek's elder board was that the claims against Hybels were lies and that the supposed victims were "colluding" against him. The board later changed its tune, acknowledging some inappropriate behavior on Hybels' part and saying they owed his accusers an apology. In August 2018, the elder board admitted that the investigation it had initiated prior to the Tribune's story was inadequate and biased. The entire elder board resigned at that time, apologizing to Willow Creek and to those who had come forward.
A new investigation ensued to evaluate the allegations. The report, conducted by the Independent Advisory Group (IAG), released its findings in February 2019. Among other things, it found the accusations against Hybels to be credible and said that Willow Creek needed to make changes to improve its culture and standards for accountability.
Not Enough
Nancy Beach, a prominent leader at Willow Creek who has known Hybels for over 45 years, was one of the women who had encounters with him that made her uncomfortable. She told the elder board about these experiences before the Tribune article came out. She said the board "sidelined" her before the story broke and "maligned" her after it did.
In a blog post in March 2019, Beach expressed how she felt about IAG's report. She agreed with IAG's conclusions, but found the way some of the information was presented to be confusing. She said that what was still lacking in the whole situation was sincere outrage and lament over what had happened and especially an apology from Hybels himself. She said, "I believe what is missing are still some specific, long overdue apologies. These should be made publicly. Several people had their good names and reputations dragged through the mud." Beach also believes that financial compensation is due to those who experienced financial loss because of Hybels' behavior.
First Baptist Takes Action
First Baptist Church has answered Beach's call and has a vested interest in doing so. FBC has been highly involved in Willow Creek's Global Leadership Summit (GLS) since 1999 and has hosted and co-hosted the event, as well as spearheading the GLS in Ethiopia. FBC says that GLS is one of its "core ministries" and that "it is not something we do, it is something we are."
On its page, FBC takes responsibility for not believing the victims' stories and for passing along false information. As it became clear that the stories were true, the church expected that someone would make "a full-throated apology" to the women. But no one did, and the release of the IAG report seemed to close the conversation. Frustrated by what it perceived as a half-hearted attempt at reconciliation, FBC says that "the Spirit of God clearly moved in our conscience. We were expecting others to do what we needed to do personally."
FBC's GLS team wrote the apology and then reached out to the women involved and read it to them. The experience was "embarrassing and hard. Looking into their faces and knowing that we betrayed them was awful. They were each profoundly moved. There were many tears. They spoke of the pain caused by the silence of the church and the other Global Leadership Summit host sites. They remarked that we are the first people to fully apologize to them. The forgiveness that they offered to us was genuine and real."
FBC believes that anyone who can should sign the apology: "You might say, 'I did not specifically do all the things listed in the apology.' True, but…we all participate in the systems of the world that grind up people… This is a clarion call to the church saying that people telling the truth should be championed and not punished."
The statement the FBC has provided is a way of streamlining the process of apologizing. Says FBC, "This corporate apology gives a chance for many people to speak directly to these women and their advocates. If God has been prompting you to say something to the women, if you feel that you wanted an opportunity to say, 'I'm sorry,' then we would urge you to join."
If you would like to sign the apology, you may do so here.