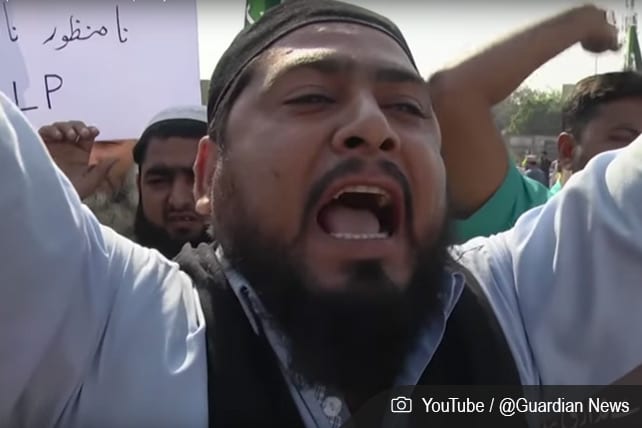 There will finally be a court hearing for a Christian couple in Pakistan imprisoned for the past five years on charges of blasphemy.
"It is a false accusation against the Christian couple which is based on religious hatred and is being used to settle personal grudges," said the couple's lawyer, Nadeem Hassan, according to International Christian Concern (ICC).
In the summer of 2013, Shafqat Masih and his wife, Shagufta Kausar, were accused of sending texts to a Muslim cleric that insulted the prophet Mohammed. Authorities arrested them under Pakistan's blasphemy laws, and they were sentenced to death in April 2014 in a session court. The two appealed the verdict and have been waiting in prison for five years for their case to be heard by a higher court. That will now happen on June 25th, 2019.
Pakistan Blasphemy Law at Work
The Christian Post reports that Muslim cleric Muhammad Hassain says he was praying when he received blasphemous texts from an unknown number. He supposedly showed these texts to two other Muslim clerics. Then, after initiating legal action, Hassain claims that he and his lawyer received more texts of a similar nature.
The couple maintains they never sent such messages to the cleric. They think Hassain somehow got a copy of Shagufta's national identity card and used it to buy a SIM card through which he sent the texts in order to falsely accuse them.
Hassan, the couple's lawyer, says that the evidence against the two is insubstantial. He says the phone used to send the texts has been lost and that the SIM card the police have in evidence is fake. Another problem with the accusations is that the texts were supposedly written in English, but Shafqat and Shagufta are illiterate and don't speak English. The husband and wife believe Hassain is trying to get back at them because of a disagreement between their children and Hassain's children that occurred eight months before the incident with the text messages.
To make the situation worse, Shagufta has been paralyzed for 15 years, and being in prison for the past five has taken a toll on him. The couple's lawyer says, "the mental state of Shafqat has drastically declined since his imprisonment. He also struggles to cope with being paralyzed and living in jail."  
Further complicating the couple's circumstances is the recent release of Asia Bibi. Bibi is a Christian Pakistani woman who was charged with blasphemy in 2009, and Shagufta has been imprisoned in the cell she used to occupy. Police initially rescued Bibi when a mob beat her for drinking from a water supply used by Muslim women. But she was arrested and sentenced to death when a local imam accused her of insulting Mohammed. Despite eventually being acquitted of blasphemy, Bibi faced many ensuing challenges from those who protested her acquittal, and she faced further difficulty in making it out of Pakistan. She has recently found asylum in Canada.
ICC reports that Bibi's acquittal will make Shafqat and Shagufta's situation more challenging because of resentment in the community over Bibi's release. Hassan said, "Asia Bibi's acquittal will definitely affect the court proceedings."
William Stark, ICC's South Asia Regional Manager, says, "The abuse of Pakistan's notorious blasphemy laws must be curbed…Without real reform, religious minorities, including Christians, will face more false blasphemy accusations and the extreme violence that often accompanies these accusations."