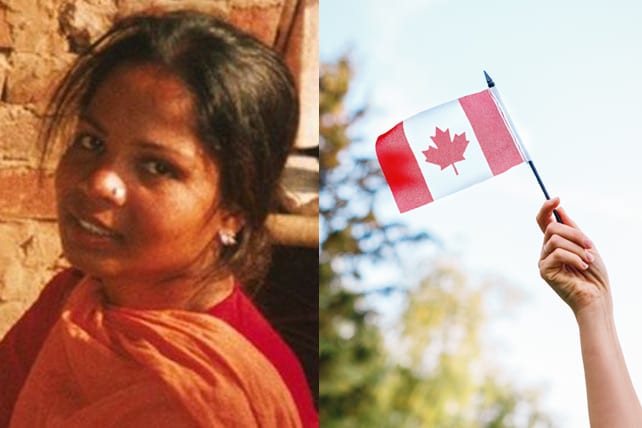 Asia Bibi has finally arrived in Canada after years of imprisonment and months of hiding in fear. The Christian mother is finally able to rejoin her children and husband.
U.S. Secretary of State Mike Pompeo said he wishes Asia Bibi "all the best" now that she has been "safely reunited with her family."
Asia Bibi Update: No News Is Good News
Bibi's lawyer, Saif Ul Malook, was the one who broke the news that Bibi was in Canada. Malook spoke to the BBC about the new development concerning his client. Due to the highly sensitive nature of Bibi's case and the continued death threats against her, the Pakistani government did not disclose when she left Pakistan or where she currently is in Canada.
Canada's Prime Minister, Justin Trudeau, had offered Bibi asylum in November after the Supreme Court in Pakistan ruled she was acquitted of blasphemy charges. At this time, though, Trudeau told the BBC he had no comment about her case or her whereabouts. As far as Bibi's case is concerned, it appears no news is good news.
Asia Bibi Was Arrested in 2009
Bibi is a Christian woman who was arrested in 2009 on charges of blasphemy. While working on a farm with Muslim women, she took a drink from their water supply. A mob then beat her for making their water "unclean." While the police initially rescued her from the mob, after a local imam accused Bibi of insulting Mohammed, they later arrested her and sentenced her to death.
It's been a strenuous journey for Bibi since then. After spending eight years on death row, she was acquitted of blasphemy charges in October 2018. However, her freedom was delayed at that time because of rioting from Muslim extremists. To stop their rioting, the government agreed to put a travel ban on Bibi and review the decision to set her free.
On January 29, 2019, the Supreme Court re-evaluated Bibi's case to see if her acquittal would stand or if she would return to death row. To the great relief of many, the court upheld its original decision to set her free.
After the court upheld its decision, though, it was clear getting Bibi out of Pakistan would be the only option for her safety. The leaders of hardline Muslim groups in Pakistan called for her murder and judging by the protests that ensued after her acquittal, it was abundantly clear their followers would be happy to carry out such orders.
On the long road which led to her freedom, two government officials were killed after they took up Bibi's cause. Salmaan Taseer, the governor of Punjab, was assassinated after saying he would fight for her acquittal and release. Additionally, Minority Affairs Minister Shahbaz Bhatti, a Christian himself, was murdered after he indicated he would work to reform the blasphemy laws.
Hope for Pakistani Christians?
Even if this was a hard-fought road to free Bibi, the fact remains that the Pakistani Supreme Court refused to give in to threats of violence and terrorism. They chose instead to listen to the truth of what happened and due process won the day.
The entire Christian world and advocates for religious freedom celebrate with Bibi and her family.