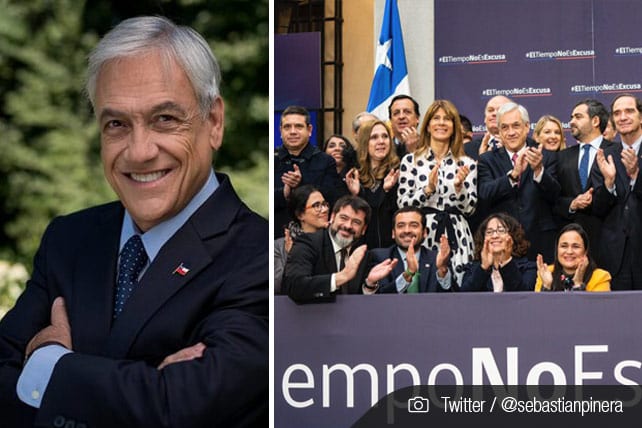 On June 11th, Chilean President Sebastian Pinera signed a bill that eliminates the statute of limitations on sex crimes involving children. The passing of the new Chilean law is the latest news involving the Catholic sexual abuse scandal in Chile, where investigations against Catholic clergy are ongoing.
"From now on, time will no longer be an accomplice of the abusers, nor an ally of impunity," said Pinera, according to the National Catholic Reporter (NCR). "From now on, the responsibility of those who abuse our children will be irrevocable, just as the pain they caused our children is irrevocable."
New Chilean Law
The new law was first introduced some time ago in 2010. Reuters reports that Pinera "revived" it following a visit from Pope Francis in 2018. Says the NCR, the new law regulates crimes involving "the kidnapping or abduction of a minor, as well as the torture, unlawful coercion or cruel, inhuman or degrading treatment and all that occurs during an act of rape, carnal access to a minor, statutory rape or other sexual offenses." Previously, the law had given perpetrators impunity for anywhere from five to ten years. The new law removes any time limit for prosecuting suspects and also allows victims to take civil action against anyone who protects a perpetrator. The new law, however, is not retroactive.
Jose Andres Murillo, who was abused by former priest Fernando Karadima, says that while it would be better if the law were retroactive, it is still a step in the right direction. According to NCR, Murillo told a Chilean radio station, "it is important to recognize that we're creating legislation and actually catching up with what the International Convention on the Rights of the Child requires of us, and in that sense, I think it's good news."
Chilean Catholic Sexual Abuse Crisis
Fernando Karadima was a priest from a wealthy parish who was removed from office in 2011 after the Catholic church found him guilty of sexually abusing minors over the course of decades. The statute of limitations prevented him from being tried in civil court. Karadima's victims also accused Bishop Juan Barros Madrid, who worked closely with Karadima for more than 30 years, of covering up the former priest's offenses. Pope Francis provoked outrage when he appointed Barros to the Diocese of Osorno in 2015 and drew further criticism when he called the community of Osorno "dumb" because citizens protested the appointment. At the time, the pope maintained there was no conclusive evidence for the claims against Barros. 
Francis changed his tune, however, after the Vatican released a 2,300-page report based on 64 interviews about the situation in Chile. He apologized and tried to make amends with the Chilean bishops and victims, expressing regret over how he initially responded. 
Still, fallout from the scandal continues. Prosecutors are currently looking into 166 cases of sexual abuse or cover-ups that involve 248 victims and 221 suspects. On April 30th, public prosecutors and the Chilean bishops' conference signed an agreement saying they would cooperate with each other in order to streamline these investigations.