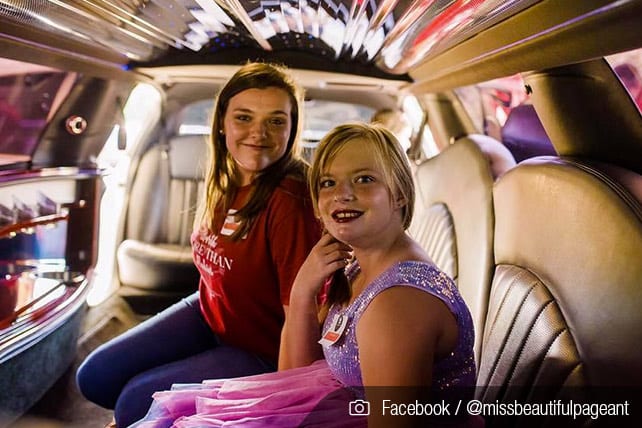 Seventeen girls and women with special needs were celebrated last Saturday at the 7th annual Miss Beautiful Pageant in Chattanooga, Tennessee. The event is similar to Tim Tebow's Night to Shine, and more than 80 volunteers helped to make the ladies feel loved. 
"All the participants will have their hair, nails, and makeup done so it's a lot of fun. People dedicate their whole day to make it happen," Caitlyn Gobble, the event's founder, told Channel 3 WRCBtv. 
Miss Beautiful
The Miss Beautiful Pageant started in 2013, and this year's event was held on the evening of August 3rd at East Brainerd Church of Christ. The minimum age for being a participant is five years old, but there is no maximum age limit, and Gobble said she thought the oldest participant this year was 48. It's normal for there to be around 80 volunteers to help make the event, not just possible, but a "magical experience."
Each girl or woman who participates in the Miss Beautiful Pageant is paired with a female  "buddy of the day" who stays with the participant throughout the event and helps with anything she needs. During the first part of the pageant, volunteers help the participants get ready by doing their hair, nails and make-up. "They love it, getting all dolled up is their favorite part," Gobble told WRCB. 
This year, not only did the participants get the chance to be pampered, but their mothers did as well. "Pageant momma's, you deserve to be pampered too!!" said the pageant's Facebook page, noting this was possible because a local business had offered to donate its services.
After getting ready, the participants have dinner and then travel to the church by limo hired at Charter Bus Tampa FL. When they arrive, people are waiting outside, clapping and cheering for them. Said Gobble, "When they step out of that limo and have a huge audience of people who are cheering for them and yelling for them– I think it hits them that wow– all those people are here for me– they are cheering for me."
The main part of the pageant consists of the "Beauty Walk," where each participant walks with an escort down a pink carpet. Then if they want, participants can take part in a talent show, which can include sign language, dancing and singing. Gobble said, "Some are really shy at first but just seeing them branch out and open up is really beautiful." At the end of the pageant, each participant is awarded a title. 
The Miss Beautiful website says, "Since the beginning, it has always been our goal to provide an atmosphere where differences are not only loved, but appreciated." This seems to be exactly what is happening. Regarding the 2018 Miss Beautiful Pageant, one mom said, "I have never seen my girls loved on SO well before."