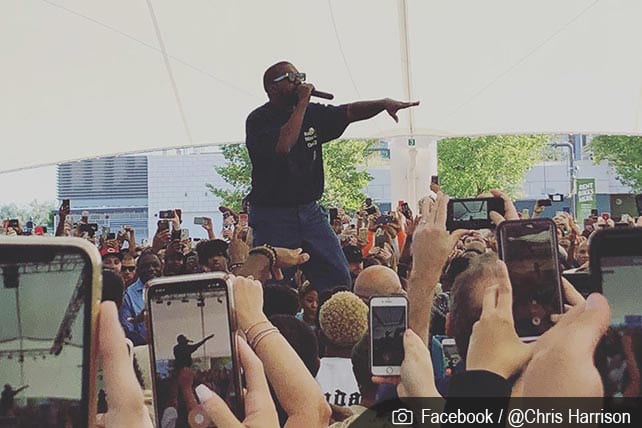 Three weeks ago a gunman opened fire outside of a bar in Dayton, Ohio, killing nine people. In addition to killing his own sister, the gunman wounded dozens of other people. Last weekend, Grammy Award winning Kanye West brought his typically invite-only 'Sunday Service' to a park a few blocks away from where the tragedy took place. In the past, a Kanye Sunday Service has drawn preachers like Rich Wilkerson Jr. and Carl Lentz, not to mention other famous singers like Justin Bieber.
My Experience at a Kanye Sunday Service
Born in Dayton, and currently living in a suburb just outside of it, I was given the tip that West's 'Sunday Service' was going to take place in our city. I was intrigued to see what it was all about and just how much worship and "Jesus" would be displayed from this word of mouth 'Church Service'.
Having an open mind and an open heart going into it all, I have to say it was a little hard not to be star-struck. When popular comedian and movie star Dave Chappelle, Kanye's wife Kim Kardashian, and two of their children came over to where I was standing and sat down in front of me, it felt as if my cell phone came out of my pocket and started snapping pictures on its own volition.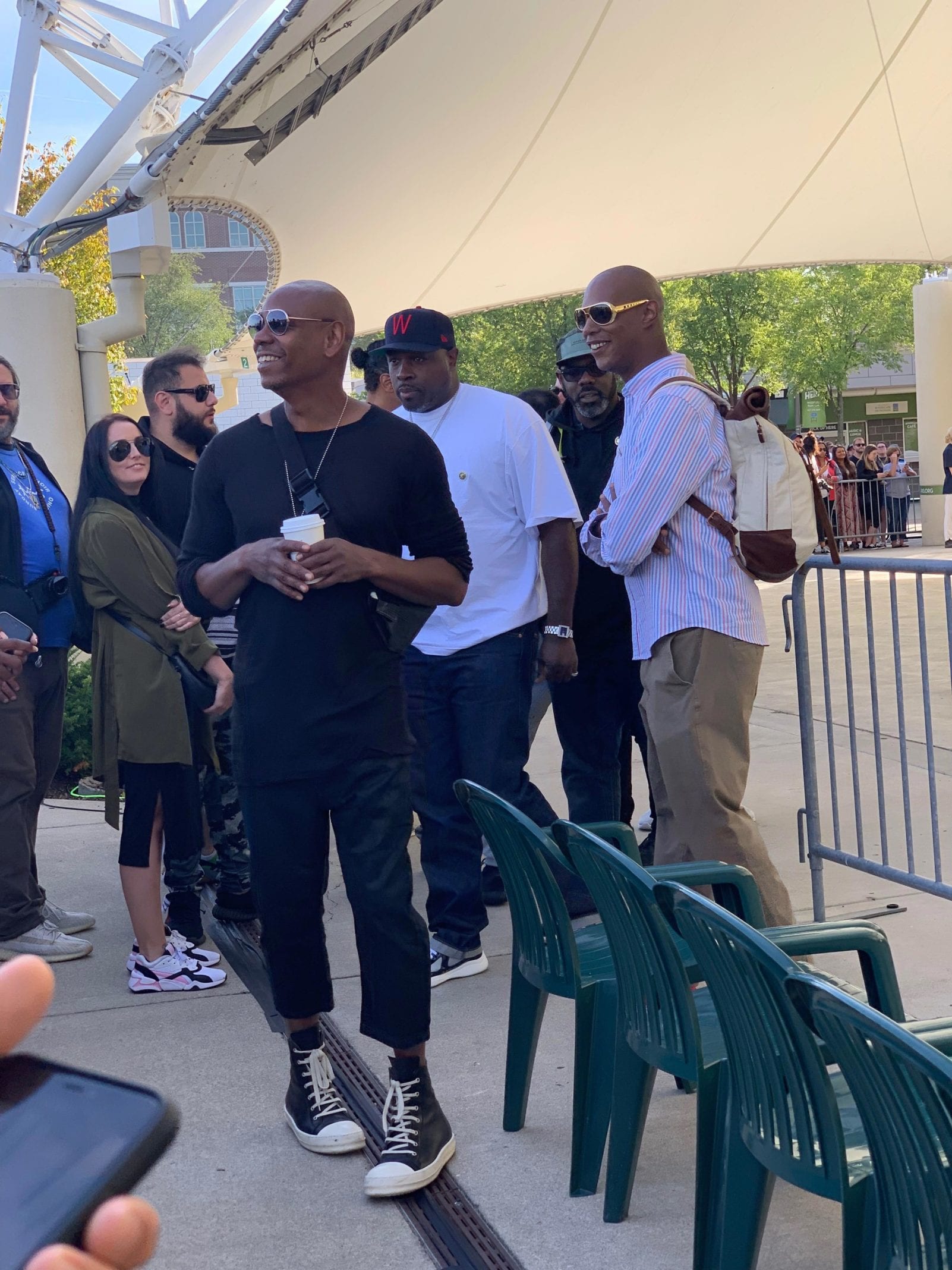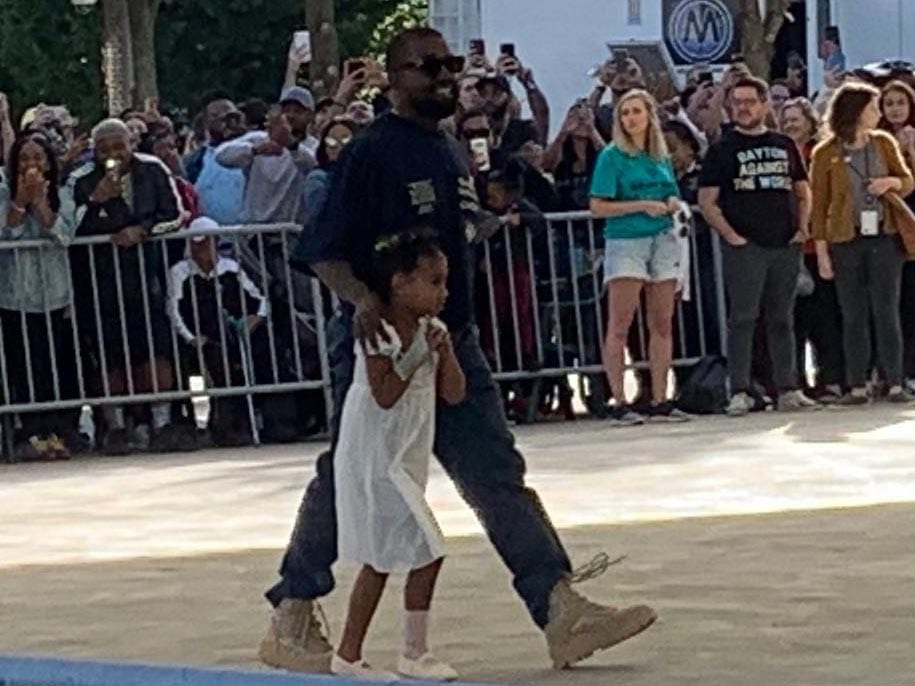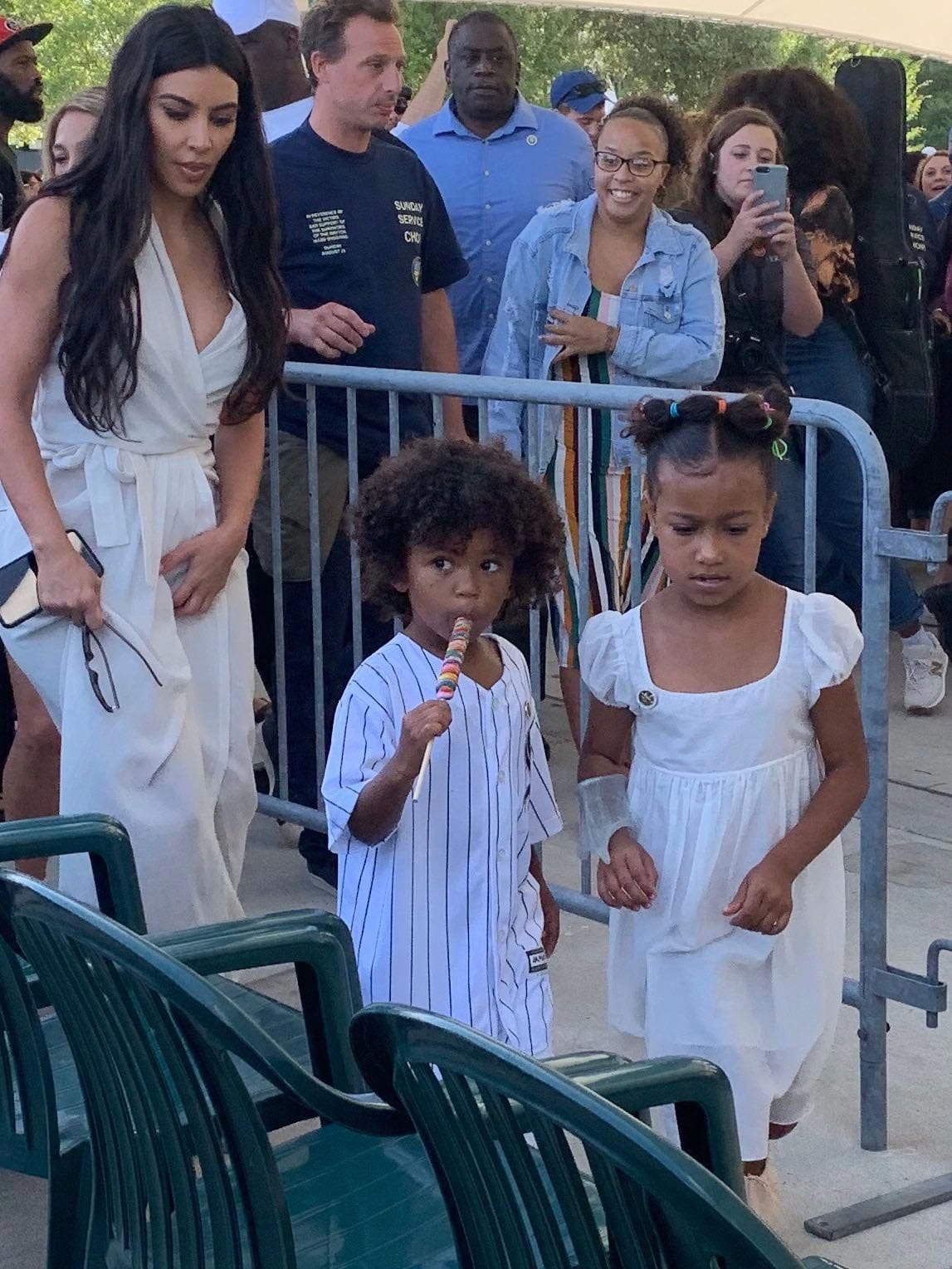 A choir was bussed in and consisted of approximately 100 local residents (all of whom practiced for the performance beforehand). The large group surrounded a piano, organ, and drum set. Kanye West then made his way up near the instruments and joined the choir. They allowed everyone waiting to then join them in the circle to worship. Jason White, 'Sunday Service's' choir director, began the service with prayer, praising God for His love that lasts forever and thanking Him for showing that love even when men attack (referring to the gunman that opened fire a few blocks away just weeks prior).
Kanye himself could be seen singing, dancing, smiling, and clapping along with everyone in attendance. The choir sang notable gospel songs like 'Amazing Grace', 'Stand On The Word' and a very powerful performance of 'Hallelujah He Is Wonderful'.
They also sang renditions of Mary J. Blige's song 'Real Love' and Kayne West's song 'Jesus Walks'. Kanye jumped on the piano to perform half of the song that included the lyrics:
To the hustlers, killers, murderers, drug dealers even the strippers
(Jesus walks for them)
To the victims of welfare for we living in hell here hell yeah
(Jesus walks for them)
Now hear ye hear ye want to see Thee more clearly
I know He hear me when my feet get weary
Cause we're the almost nearly extinct
We rappers are role models we rap we don't think
I ain't here to argue about his facial features
Or here to convert atheists into believers
I'm just trying to say the way school need teachers
The way Kathie Lee needed Regis that's the way I need Jesus
So here go my single dog radio needs this
They said you can rap about anything except for Jesus
That means guns, sex, lies, video tape
But if I talk about God my record won't get played
Huh?
Well let this take away from my spins
Which will probably take away from my ends
Then I hope this take away from my sins
And bring the day that I'm dreaming about
Next time I'm in the club everybody screaming out
God show me the way because the devil trying to break me down
(Jesus Walks with me, with me, with me)
The only thing that I pray is that me feet don't fail me now
We Serve a Great God Worthy of Praise
Jason White rarely spoke outside of leading the singing, but when he did he encouraged everyone with his words and pointed people to Jesus Christ.
The love of God is needed and the love of God is unconditional and it's a must, but there is no way we can have love for God and not love for each other.
We serve a great God worthy of praise.
We have been praying for you Dayton, we want to know how we can speak to you, and share the love of Christ with you all today.
Our mission and our drive is that we are sharing Christ, sharing the Gospel of Christ through music and through song.
The only call that we know that professes the name of Jesus is Christianity. Do we have any Christians, believers here today?
We are not ashamed of the Gospel of Christ, and with Him we can do all things…all things are possible.