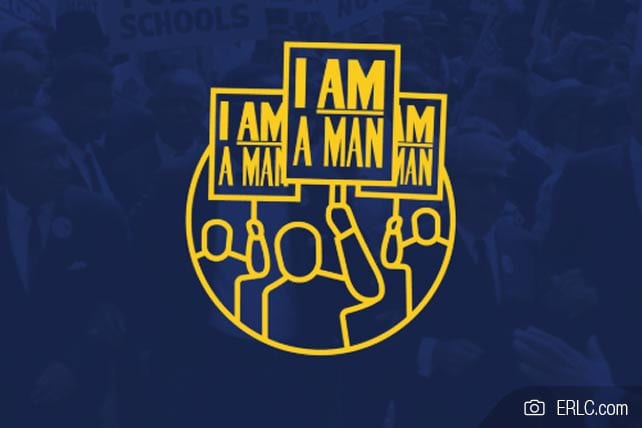 As the Southern Baptist Convention (SBC) marks its annual Racial Reconciliation Sunday on February 9, the denomination faces continued controversy surrounding critical race theory and intersectionality. The observance, now in its 56th year, highlights SBC efforts to eradicate racism, promote healing and unity, and encourage diversity within congregations. Formerly called Race Relations Sunday, the name was changed in the year 2000.
Arguments against Racial Reconciliation Sunday have resurfaced largely due to "Resolution 9: On Critical Race Theory and Intersectionality," which passed at last year's SBC convention. The denomination's Ethics & Religious Liberty Commission (ERLC), which provides resources for Racial Reconciliation Sunday, is trying to clarify what it calls "misinformation" about the observance.
Pastor Jamaal Williams Warns Against 'monocultural silos'
For this year's Racial Reconciliation Sunday, the ERLC is providing a bulletin insert with an excerpt of Pastor Jamaal Williams' article "Intentionally Cultivating Multicultural Churches." Williams, lead pastor at Sojourn Church Midtown in Louisville, Kentucky, credits Jesus with originating the concept of diversity but admits that pursuing it can be challenging.
"The process is painful for pastors and congregations alike," he writes. "Not only does it challenge heart-level issues of prejudice, but it challenges lifelong preferences regarding music, expressiveness in services, preaching style and more." Williams advises congregations to strive for Christian maturity, build bridges, "continuously sow seeds" to expand God's kingdom, listen to one another, and extend grace and forgiveness.
As non-Hispanic whites are projected to become a minority in America, Williams says, churches must start seeking diversity immediately or risk becoming obsolete "monocultural silos." By contrast, he writes, when earthly congregations reflect "the portrait of heaven we're given in Revelation 7:9," they have the power to "transform the mores of society."
SBC President J.D. Greear has spoken repeatedly about the sin of racism and the common humanity of all people. In 2018 he wrote: "If we want the SBC to be a homogeneous, conservative, white Anglo-Saxon movement, then cultural hegemony is fine. But if we want to reach the diverse communities throughout the U.S., then we better get ready to change our cultural and leadership structures."
Critical Race Theory Conflicts With the Bible, Say Critics
Intersectionality refers to the different ways that various forms of discrimination or marginalization overlap and interact. Critical race theory is a movement to change—and improve—how society organizes itself around racial categories and oppression.
Critics say those ideologies are injecting theological liberalism into society and the SBC. Intersectionality has been at the center of the denomination's debate about allowing women pastors. John MacArthur called Resolution 9 a "watershed" moment signaling that the SBC is allowing the culture to interpret the Bible.
In an article titled "Critical Race Theory, Intersectionality, and the Gospel," Tom Ascol calls the concepts "Marxist" and "incompatible with biblical Christianity." His proposed amendment to Resolution 9, emphasizing that critical race theory and intersectionality aren't just tools but dangerous ideologies, was rejected at last year's SBC convention.
Ascol writes that even if they're considered analytical tools, these concepts can't be used neutrally because they "have ideas and principles embedded within them that are, at best, antithetical to the way of Christ." He objects to viewing religion in terms of power dynamics and oppression, saying that "fails to evaluate people in their primary relationship, which is as creatures made in the image of their Creator."
Focusing on someone's victim statuses, Ascol writes, "clouds the fact revealed in the Bible that every person's fundamental problem is that they have sinned against the holy God who created them."
The Search for Middle Ground
Writing at SBCVoices.com, Todd Benkert argues that critical race theory and intersectionality may be both a "dangerous ideology" and a "useful analytical tool." He urges a balance, saying Christians should move beyond "mere trigger words" and not "reject an idea merely because of its source."