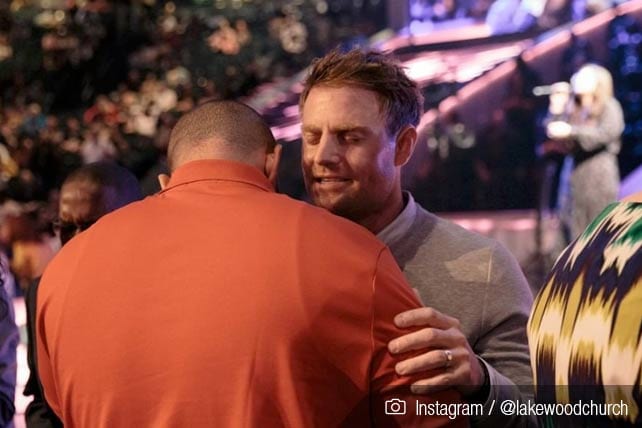 As much of daily life in America shuts down in attempts to prevent further spread of COVID-19, the disease caused by the novel coronavirus, churches and religious organizations are facing tough decisions. In some states, officials have prohibited large public gatherings or are urging a temporary halt to worship services.
During fast-moving developments this week, the World Health Organization declared a global pandemic, major sporting and entertainment events were suspended, many schools shut down, and financial markets plunged. On Friday, President Trump declared a national emergency, freeing up more federal resources to combat the virus that has killed more than 40 Americans so far.
Some States Have Banned Large Gatherings
Throughout the country, governors also are issuing states of emergency, and some have banned gatherings of more than 250 people. One of the first to do so was Governor Jay Inslee of hard-hit Washington state, with 24 coronavirus-related deaths. Prohibited gatherings include "faith-based" activities, according to his announcement—which he realizes will lead to pushback.

Because Washington is "experiencing significant community transmission," Inslee says, action is key. "This is an extremely dangerous event that we are facing, but we are not helpless," he says, adding that limiting public gatherings is "an effective tactic" to protect ourselves and our loved ones.
Kentucky Governor Andy Beshear encouraged churches and other large crowds not to gather but didn't make formal orders. "I know that some won't agree with it," he says. In his state, about 40 percent of people attend church services at least weekly, according to Pew Research, and about 76 percent of residents say they're Christian.
Though Beshear says faith is "very important" to him, so are "the life and health of our people." He adds, "I don't believe whether you go to church during this period of time is a test of faith. I believe God gives us wisdom to protect each other, and we should do that."
Don't Single Out Churches, Some Warn
Some Kentucky pastors and religious leaders feel singled out by the governor's advice, and others say they refuse to follow it. Because the initial announcement didn't mention businesses or athletic events, seminary president Al Mohler says, "The state religion may turn out to be basketball after all." He advises politicians to "be extremely clear when they are making these requests," adding that "Christian leaders will expect to be included in any recommendations but not singled out."
The seminary Mohler leads, Southern Baptist Theological Seminary in Louisville, has moved to online classes for the rest of the school year. He admits it's "humbling" that we "don't know what the situation will be" in the near future. Regarding Easter, for example, he says it "would be irresponsible" to make any plans with certainty for a month out.
Several Kentucky pastors say shutting their doors is out of the question. Robert Cunningham, pastor of Tates Creek Presbyterian Church in Lexington, had said of the governor's plea: "This is simply one request we cannot honor." In a congregational letter, Cunningham wrote that during crises, "It is uniquely important for churches to open their doors to those who can attend."
Yet on Thursday, in what the church admits was "a surprising decision," worship services for Sunday were canceled after some members of the church's school community were exposed to the virus. "We are fully aware how surprising it is to see a church do such a quick 180," the church states. "Rest assured, we still believe in the primacy of corporate worship, and that's not changing." Future decisions will be made on a week-by-week basis.
Aaron Harvie, pastor of the three-campus, 7,000-member Highview Baptist Church, says cancelling worship "would add to fear." He warns the governor: "These are areas that you're treading into of which you don't actually have direct responsibility or authority."
Highview live-streams its services, but Harvie says people's "presence" is key during worship. "Technology is amazing for information, but it's not so great with relationships," he says. On social media, the church posted: "If you feel sick or uncomfortable attending church this Sunday, be sure to worship with us from home via livestream. We're still planning vibrant worship services where Christ is exalted, people are encouraged, and God's Word is proclaimed!" 
How Churches Are Adjusting to Disruptions 
When the outbreak began in the United States, many congregations adjusted their greeting and communion practices to reduce germ transmission. But as the situation escalated, more churches—especially larger ones—made the more drastic move to online-only worship.
Among those is Pastor Joel Osteen's Lakewood Church in Houston, Texas, where the mayor has issued a health emergency. "While we apologize for any inconvenience this causes to our members and visitors," the church writes, "we feel that this move is necessary to ensure the well-being of all of the citizens of this great city, especially the most vulnerable among us." Elderly people and those with underlying medical conditions are most at risk from coronavirus, which has infected more than 125,000 people worldwide.
Lakewood plans to broadcast sermons online and via Facebook, YouTube, Roku, and AppleTV. Other churches also are online-only for now, including Crossroads Church in Cincinnati. Bethel Church, based in Redding, California, has canceled all foreign mission trips this school year.
In Seattle, Catholic churches have suspended public celebrations of Mass "out of an extreme measure of caution." Yet in Italy, Europe's hardest-hit country, an archbishop and prominent writers strongly disagree that all public Masses have been shuttered. Though Pope Francis says shepherds "must take the smell of the sheep," writes Antonio Socci, the pontiff and others are steering "well clear of the sheep and their breath."
Episcopal bishops in Washington, D.C., have closed all churches—including the Washington National Cathedral—for two weeks. "We are indeed in uncharted waters," says Bishop Mariann Edgar Budde, "not just as a diocese but as a country and as a global human family."
How is your church handling this fast-changing situation? The free, comprehensive resource "The Church Guide to Coronavirus" covers emergency planning, provides communication tips and technology links, and discusses issues such as evangelism opportunities, decreased giving, and staff absenteeism.