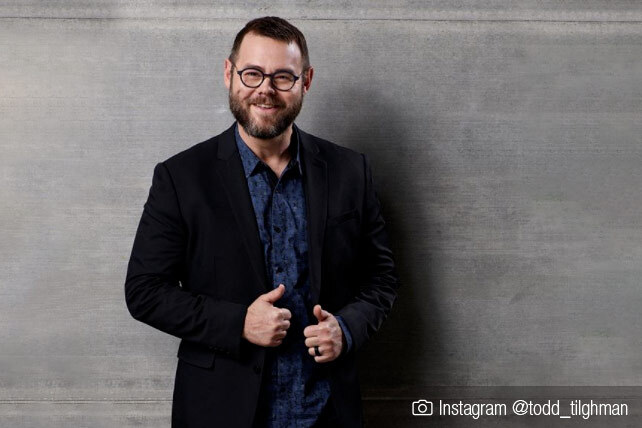 Todd Tilghman, a pastor, husband, and father of eight, has just become the new champion on NBC's The Voice. The 42-year-old told Access Hollywood that the entire experience has been extremely surreal.
"Honestly, I think it's going to take some time for me to even realize that I was on The Voice at all, much less like, I won the entire thing," said the pastor. "Honestly, I'm just really grateful. I don't know another word to say." 
Tilghman leads Cornerstone Church in Meridian, Mississippi, and he and his family gathered in the church building Tuesday night to await the final results. Tilghman said he blacked out when he heard his name, as his family shouted and celebrated around him. 
And the WINNER of #TheVoice is… 🥁 pic.twitter.com/H3QahVm3oI

— The Voice (@NBCTheVoice) May 20, 2020
The pastor and his wife plan to use his winnings to take their kids to Disneyland. "That's all the prize money right there, plus some," said Tilghman, laughing.
Pastor Todd Tilghman Crushes It on 'The Voice'
Tilghman was one of five finalists who competed in the show's finale, which also featured performances from artists such as Bon Jovi, Lady Antebellum, and the Jonas Brothers. Since social distancing measures have gone into place, the contestants and judges have been appearing on the show virtually from their respective homes. 
"It was like magic, what they did to make [the finale] happen," said Tilghman. "Because it wasn't like there was this one control center somewhere in California and then we're all in our own hometown. No, literally, almost every single person working on this was working from home. You know? And so it was insane."
During the finale, Tilghman performed MercyMe's "I Can Only Imagine," an original called "Long Way Home," and John Mellencamp's "Authority Song," which was a duet with Tilghman's Voice coach, Blake Shelton. 
The pastor's performance of "I Can Only Imagine" moved show judge Kelly Clarkson to tears. She said, "You're so moving, and it's because you're a pastor, it's because you have such a bigger belief inside of you than just yourself…I would love to come to your church just to hear you speak, not only sing. You're very special." Tilghman responded, "You're invited! You're special."
Shelton concurred with Clarkson, saying, "You sing with so much passion, so much precision, you're just a special dude, man, and America agrees. That's why you're in this finale, so congratulations."
Tilghman has never received professional training and had never even performed before appearing on The Voice. He wowed the show's judges with his blind audition, receiving a "four-chair turn." The pastor credits his wife and high school sweetheart with giving him the encouragement he needed to go through with auditioning. "My wife, Brooke, told me I would regret it if I didn't go," he said. "Thank God for her and thank God I changed my mind."
On Twitter, Tilghman expressed how grateful he is for his experience.
I wish I knew how to say thank you. And I wish y'all knew how much I respect and admire my new friends and fellow artists/contestants on @NBCTheVoice. I don't know how long it'll take me to process, but I sure am #grateful for every moment. @blakeshelton #TheVoice

— Todd Tilghman (@todd_tilghman) May 20, 2020
The pastor's original song became the number one song on iTunes overnight following his performance.