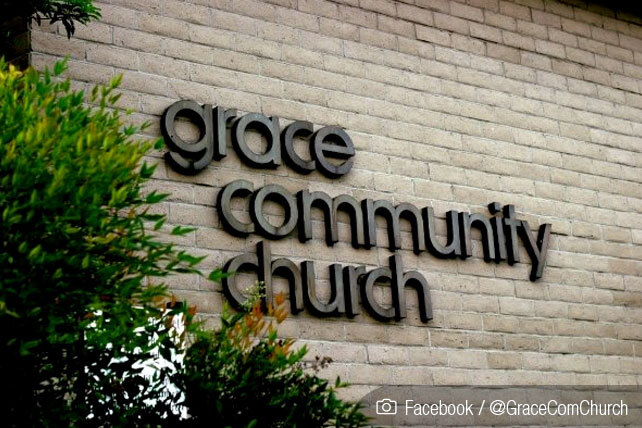 A California judge from the Los Angeles Superior Court issued a preliminary injunction (which can be read here) against John MacArthur and Grace Community Church on Thursday, September 10, 2020. The preliminary issue sides with Los Angeles county's desire to shut down Grace Community Church's indoor worship gathering because it violates the county's COVID-19 mandatory regulations.
According to Thomas More Society's press release, the judge's order prohibits Grace Community Church from "conducting, participating in, or attending any indoor worship service." They state that the order also "bans outdoor worship unless onerous restrictions are followed," saying that the judge's order is a "heavy-handed move against the internationally known preacher and his congregation."
After the order was issued, special counsel Jenna Ellis said,
"Although this is a temporary setback, we will continue to fight for Pastor MacArthur and Grace Community Church's constitutionally protected right to hold church. While the judge did go out of his way to repeatedly state that he is not ruling on the merits, only a ruling at this very preliminary stage, Pastor MacArthur is still harmed because he has every right to hold church. Church is essential, and no government agent has the runaway, unlimited power to force churches to close indefinitely. The County's argument was basically 'because we can,' which is the very definition of tyranny. Without limiting government's power in favor of freedom and protected rights, we have no liberty. We will fight for religious freedom, as our founders did when they wrote the First Amendment."
John MacArthur and Jenna Ellis joined Shannon Beam from Fox News @ Night on Thursday after the ruling. Beam asked MacArthur what his plan for Sunday was going to be after the judge's order was passed. Pastor MacArthur responded without hesitation, "We're gonna have church on Sunday. There is absolutely no reason not to have church as far as safety goes. A statistic 1/100 of 1 percent of Californians have COVID, that's the number, and yet no one in the entire state of California is allowed to go inside a church. That doesn't make sense. Of course we are under the authority of the Lord Jesus Christ and He says have church, and we are going to have it." Pastor MacArthur told his congregation earlier this month that 'There is no pandemic.'
The Judge said in his order that "County Health Order does not discriminate on its face…limited religious worship only because it applies to all 'events and gatherings' – regardless of their purpose…The County Health Order allows worship to occur outdoors, virtually through the internet and any manner that is not indoors with a large gathering of people."
Beam asked special counsel Ellis, "Essentially there the judge is saying it's not targeted (the County Health Order) at religion. We're not allowing bars and other places for people to gather in large groups…it's not just about targeting churches. How do you respond?"
Ellis response was, "It certainly is targeting churches because we don't see these types of restrictions and enforcement against a large protest and other political statements that the county has actually lauded on their own Twitter and encouraged participation. And it certainly is also discriminatory enforcement here…the ruling didn't really even consider a lot of the constitutional arguments that we claimed. But the bottom line here…is that when the government is allowed types of broad and arbitrary unlimited definite power then our rights become mere privileges. For the judge to characterize this as simply the county allowing these types of worship services, that's not for the county to decide. That's why our founders put free exercise of religion as a fundamentally constitutional and protected right. So we are going to stand up for Pastor John MacArthur and Grace Community Church because he's absolutely right. He gets to hold church."
Ellis told Beam after being asked if they were going to appeal the judge's order, "Absolutely!" she said. The appeal will be filed as soon as Friday.
Special counsel Charles LiMandri said, "The court also did not properly consider the medical and scientific evidence that the current number of people with serious COVID-19 symptoms no longer justifies a shuttering of the churches. Nor do we believe that the court gave adequate consideration to the fact that churches have been treated as second-class citizens compared to the tens of thousands of protesters. More than ever, California's churches are essential."
John MacArthur posted on Twitter that #CHURCHISESSENTIAL and that fellowship can't happen online or across dozens of outdoor, distanced services.
We're under the authority of the Lord Jesus Christ #CHURCHISESSENTIAL. Church isn't a building it is the fellowshipping of believer's around the teaching of God's Word. That fellowship can't happen online or across dozens of outdoor, distanced services. https://t.co/2mJn8dhDoa

— John MacArthur (@johnmacarthur) September 11, 2020