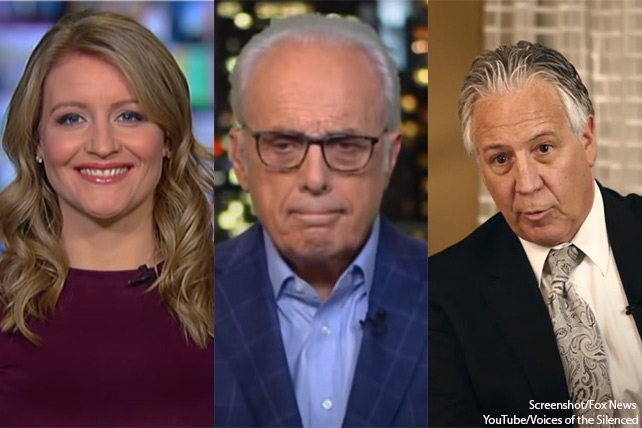 After refusing to close its doors for indoor worship, Grace Community Church has been issued a cease and desist letter that threatens both John MacArthur and the church with daily fines of $1,000 or possible arrest. The Thomas Moore Society announced Wednesday that Jenna Ellis and Charles LiMandri will serve as special counsel for John MacArthur and Grace Community Church.
Nationally renowned constitutional law attorney Jenna Ellis, who is a Senior Fellow at the Falkirk Center for Faith & Liberty, said that "Pastor MacArthur and Grace Community church are not disobeying the Constitution; it is California's Governor Gavin Newsom and Mayor Eric Garcetti that are defying their constitutional obligation to protect religious freedom and church assembly."
"This is not about health and safety, it is about targeting churches."
In the Thomas Moore Society's announcement, Ellis explained:
Our American system of government specifically recognizes that our individual, fundamental right to free exercise of religion and freedom of assembly is a pre-political, God-given, inalienable right. That right is not given by the government or the Constitution, but rather, government is mandated by the Constitution to preserve and protect it for the church. Grace Community Church has every right to assemble without impossible and unreasonable infringement from the state, and the state has absolutely no power to impose the restrictions it is demanding. Church is essential, and the government has no power to arbitrate whether religious organizations are essential. This is not about health and safety, it is about targeting churches.
Attorney Ellis also serves as an allied attorney with the Alliance Defending Freedom, and served on President Trump's legal team for the 2020 impeachment trial. She is currently the senior legal advisor to the Trump 2020 campaign, as well as private counsel for President Trump.
Constitutional law attorney and freedom expert Charles LiMandri said, "It is unconstitutional for Governor Newsom and the State of California to discriminate against churches by treating them less favorably than other organizations and activities that are not protected by the First Amendment." He stated that California's government "has given free rein to protesters," and isn't restricting marijuana dispensaries, or abortion providers in the same way they are Grace Community Church. He emphasized, "The government orders are also unconstitutional because there is no compelling need for the onerous restrictions on the churches at this time."
"Churches are providing an 'essential' service to the people."
LiMandri said, "It is time for Governor Newsom and Mayor Garcetti to recognize what President Trump has already proclaimed: Churches are providing an essential service to the people. Therefore, they must be allowed to serve the people in the manner in which God has called them."
Attorney LiMandri serves as special counsel for the Thomas Moore Society.