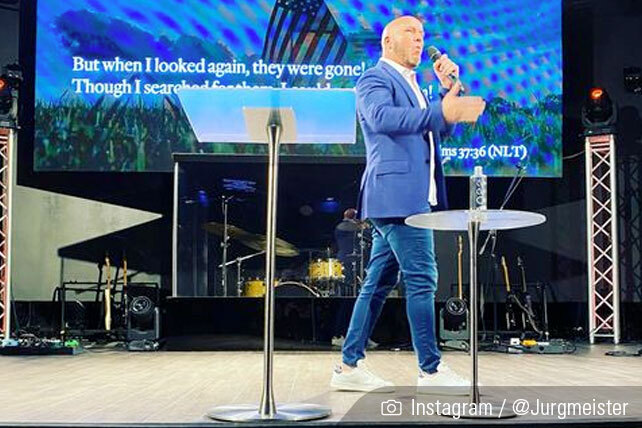 Yesterday, the U.S. Supreme Court ordered a lower federal court to re-evaluate California's pandemic-related restrictions on in-person worship. In what Liberty Counsel attorney Mat Staver calls a "huge victory," SCOTUS vacated a September ruling against his clients, Pasadena-based Harvest Rock Church and Harvest International Ministry. Justices ordered the district court to reconsider its decision in light of the high court's recent 5-4 ruling in a New York case. 
Harvest Rock Seeks Immediate Action
Staver, who says California Gov. Gavin Newsom's "draconian" public health order bans indoor worship for 99.1 percent of state residents, expects quick relief for Harvest Rock as well as upcoming challenges from other churches. "The bottom line result," says the attorney, "is that where the court needs to go is inevitable. What the (Supreme) Court did last week and what they did (Thursday), it's a whole new landscape, and I think they've telegraphed quite clearly the direction they're going."
Last week, in Roman Catholic Diocese of Brooklyn vs. Cuomo, SCOTUS prevented the state of New York from upholding certain lockdown restrictions on houses of worship, writing, "Even in a pandemic, the Constitution cannot be put away and forgotten." As expected, the confirmation of Justice Amy Coney Barrett has tilted the high court's rulings in favor of churches and protecting religious liberties.
In July, Harvest Rock, which has 162 congregations throughout California, sued the state for unfairly targeting churches while encouraging racial-justice protests. Churches, pastors, and possibly individual worshipers who violated the orders were subject to fines of up to $1,000 per day.
At the time, Harvest Rock said not meeting for corporate worship "is disobedience to the Lord for which [the church] will be held divinely accountable." Pastor Che Ahn said, "The church has been essential for 2000 years." Harvest Rock hasn't yet made a public statement about yesterday's ruling.
CA Churches Mock Strip-Club Exemption
As COVID-19 cases surge in California, health officials continue asking people to temporarily suspend public gatherings. But several megachurches are defying that advice.
San Diego County added three campuses of Awaken Church to its outbreak list, saying contact-tracing efforts were being hampered. "We've been forced to share outbreak information because of their lack of cooperation in notifying the members of their congregation about cases there," says County Supervisor Nathan Fletcher. "We continue to implore the public of the very real danger of indoor religious services, the danger of the spread, and of the increase in cases and what it can lead to."
Jurgen Matthesius, founder and pastor of Awaken, says the church was "blindsided" by the advisory and thrown under the bus. The county, he says, didn't provide details about the number of positive COVID-19 test results or those people's names. "Human beings need connection," Matthesius says, adding that the prolonged lockdowns are affecting people "mentally, spiritually, emotionally, and socially"—as well as physically.
Awaken says it's taking a strong approach to safety at all its campuses, including strict cleaning protocols and "polar ionization units" that "kill 99.4 percent of pathogens and viruses in the air."
Matthesius is among the faith leaders taking issue with California permitting strip clubs to remain open while shuttering churches. On Instagram, he declares, "We are NOW AWAKEN FAMILY FRIENDLY STRIP CLUB! (Where we strip the devil of his hold, power & authority over people's lives!)." Before a recent sermon, Matthesius jokingly removed his suit coat and tie, then threw them into the assembly of worshipers.