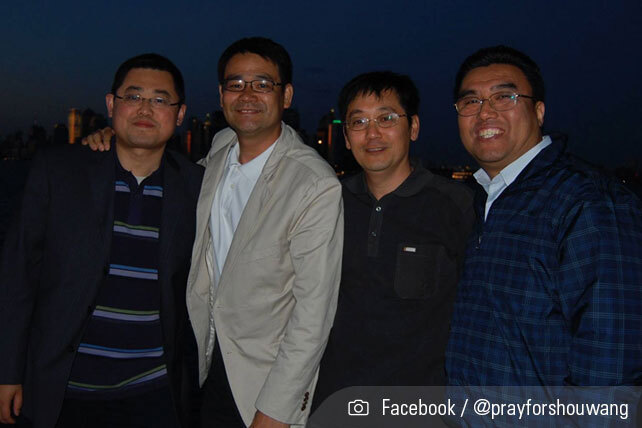 A pastor in China who has been under house arrest for nine years has finally been released. Chinese officials are no longer surveilling Jin Tianming, founder of Shouwang Church in Beijing, who was put under house arrest without trial in 2011.
"Although there has never been a trial indicting Pastor Jin," says International Christian Concern (ICC), "he was detained when his church started to hold services outdoors at a city plaza following eviction from rented premises. Shouwang Church has been targeted by the government for its refusal to join the state-approved Three Self Church."
After putting the pastor under arrest, officials monitored his apartment for 24 hours a day, eventually allowing Jin outside to go to the grocery store or to exercise. In 2017, Voice of the Martyrs (VOM) described his situation, saying, "Pastor Jin Tianming's home is closely guarded by three government agents and he is given just two hours of personal time each day. His wife is prohibited from leaving their home on Sundays."
Pastor Jin and his wife founded Shouwang Church in 1993, growing the house church to 1,000 members and 13 "fellowships." Reports conflict somewhat as to the exact timeframe when the government first began harassing the congregation, but it seems the persecution began sometime between 2004 and 2009. 
Shouwang Church Struggles to Meet
Bitter Winter reports that authorities raided Shouwang Church in 2004 and pressured the congregation to become a state-approved, Three-Self church. According to a timeline provided by Church in Chains (CIC), in 2006 Shouwang Church tried to register with the Haidian District Ethnic and Religious Affairs Bureau, but authorities rejected the church's application because Jin was not ordained by a state-approved seminary. Shouwang Church faced more harassment and pressure to become state-approved, and in 2009 authorities "started regular harassment of Shouwang members." Voice of the Martyrs also dates the beginning of the government's persecution to 2009. 
A petition for Shouwang Church on ChinaAid's website, however, says that the government started its persecution in 2008, when officials began coercing the church's landlords to evict the congregation whenever members found a place to meet. In 2009, after being forced out of their building, the church held a service in a snowstorm, after which members continued to struggle to find a location to worship. 

Chinese officials arrested Pastor Jin in 2011 and persisted in disrupting services and detaining members in the years that followed. In 2018, Jin stepped down as senior pastor of Shouwang Church in order to focus on missions, but remained under house arrest. He published a statement expressing his support for Early Rain Covenant Church (ERCC) in Chengdu, China, after authorities arrested 100 ERCC members in December 2018. ERCC pastor Wang Yi was one of those arrested, and prior to being detained, he had published a statement entitled, "My Declaration of Faithful Disobedience. Pastor Jin responded to the statement, saying,
As I was reading this declaration of faith, my heart was deeply moved. Honestly, before the Lord, what pastor Wang Yi declared as his stance on the relationship between the church and the state is also where I stand…Each Christian may have different expressions because of their freedom of conscience. But the one thing to which we must all share and hold fast to is to obey God and witness to Christ.
Pastor Wang has since been sentenced to nine years in prison, and ERCC elder Qin Derfu has been sentenced to four years in prison. Authorities continue to harass other members and leaders of Early Rain Covenant Church. Police threatened two ERCC members last week on Christmas Eve, and over the past few weeks they have been successfully pressuring church members' landlords to evict them. 
Shouwang Church was officially shut down in March 2019, but released a statement at the time in which leaders said, "The basic position of the church is to not accept the decision to ban the church. From a spiritual perspective, the legitimacy of the Christian church is not based on the ruling of the worldly powers, but on the church's spiritual nature."
ICC reports that Shouwang Church had been holding outdoor services at Zhongguancun in Beijing before moving to either small groups or online at the beginning of this year. Even though Pastor Jin has been released, police are surveilling at least one other church elder, and it is not known whether or not they are monitoring other Shouwang Church leaders.