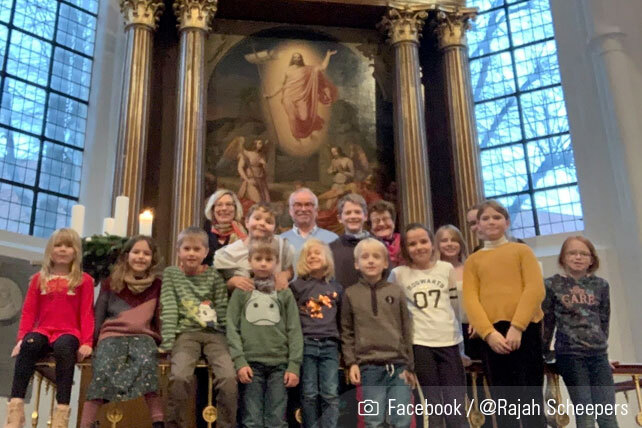 A proposed law on religion in Denmark would require clergy to translate their messages into Danish and submit them to the government. While the bill is intended to curb Islamic extremism, church leaders of all stripes are arguing that it will be harmful to Christians and other people of faith in the country, as well as to religious freedom in Europe.
"The law will have negative consequences for many religious groups, such as evangelicals, moderate Muslims, and other officially recognized communities who now have to spend time and money on translations," Thomas B. Mikkelsen, Chairman of the Evangelical Alliance Denmark, told Evangelical Focus. "The law aims to protect our community from the growth of radical Islamism, but the law will probably not be effective in that regard. Radical groups tend to establish themselves on the margins, in a parallel society, and never apply for official recognition. I do not think a new law will affect them in any way." 
Danish Law Would Regulate Religion in Denmark
According to The Guardian, the Danish government has stated that the legislation's purpose is to "enlarge the transparency of religious events and sermons in Denmark, when these are given in a language other than Danish." The law, which the Danish Parliament will consider in February, is an effort to curb Islamic extremism, something that Prime Minister Mette Frederiksen has said she would do. Mosques typically conduct services in Arabic, and the World Population Review puts the number of Muslims in Denmark at over 313,000. 
Approximately 90 percent of the population of Denmark is of Danish descent, and Danish is the country's official language, but people also speak minority languages including Faroese and Greenlandic. This is significant because there are churches in Denmark that hold their services in these languages and would be compelled to translate all of their sermons into Danish should the law pass. The prime minister has said she cannot guarantee that the law would contain an exemption for the Faroese and Greenlandic languages. 
Leaders in Denmark's German-speaking churches, which have held services in German for 800 years, are also troubled by the law. Rajah Scheepers, who pastors one such church in Copenhagen said, "There is much concern. We do not only hold services on Sundays, but also baptisms, weddings and funerals, throughout the week. It is not realistic to expect that we simultaneously translate all these gatherings or that we translate them in advance."
"What you're looking at here is actually something that is nearly unprecedented in modern church history," said Southern Baptist Theological Seminary president Albert Mohler in The Briefing on Feb. 3. "You're talking about a Western nation that is threatening to require all pastors, that would include Christian pastors, to submit sermons in advance to pay for the transcription of the message, to make certain that the message is delivered to the government. That means that the Danish government now claims to itself the power to approve or disapprove messages."
Faith Leaders see Threat to Religion in Denmark and Elsewhere
Faith leaders of various backgrounds have publicly expressed their dismay about the law and its potential impact on religion in Denmark. On Jan. 26, the Conference of European Churches (CEC) wrote a letter to Prime Minister Frederiksen and Joy Mogensen, Minister for Church Affairs, saying that the "CEC sees such legislation as an unreasonably negative signal in relation to religion and the role of religious communities in society."
The letter continues, "Why should German, Romanian, or English congregations with a long history in Denmark suddenly have to translate their sermons into Danish? This would taint the image of Denmark as an open, liberal and free nation built on a Christian heritage of individual rights and duties." 
The church leaders who signed the letter argue that the law violates Article 9 of the European Convention on Human Rights (ECHR) and suggests that it is not compatible with Article 18 of the Lisbon Treaty or with the European Charter of Regional and Minority languages of the Council of Europe. Notably, Faroese Parliament member Sjúrður Skaale has also cited the ECHR in condemning the proposed law as discriminatory. He also claims the law would violate Section 10 of the Home Rule Act and Article 70 of Denmark's constitution. Skaale took issue as well with the implication that Arabic is equivalent to Faroese, the latter of which is a mother tongue and officially recognized by the Danish government.
Bishop Robert Innes, who is over the Anglican Church's Diocese in Europe, is another church leader who has written a letter (dated Jan. 27) to Frederiksen and Mogensen. In it, he said, "I hope that the Danish Government will pause to reflect on the potential implications of such proposals to require the translation of sermons preached at church services into Danish. I believe this overly restrictive step would constitute a limitation on freedom of expression that I know is prized in Denmark, as one of the world's oldest democracies."