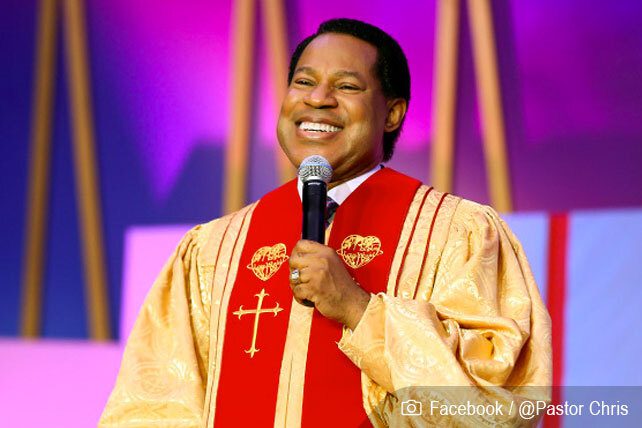 UPDATED October 6, 2021: A controversial Christian media network has been levied with another fine in addition to the £125,000 penalty it received earlier this year. U.K. communications regulator Ofcom fined Loveworld Limited another £25,000 Tuesday for spreading misinformation about COVID-19.
"Ofcom has today imposed a financial penalty of £25,000 on religious satellite channel, Loveworld, after our investigation found it broke our broadcasting rules," said Ofcom in a statement, which continued:
Ofcom considered these breaches to be serious. We previously directed Loveworld not to repeat the programmes, and to broadcast a summary of our decision. Given the seriousness of the breaches, we also consider a further statutory sanction is warranted. Loveworld must pay a financial penalty of £25,000, which will be passed on to HM [Her Majesty's] Paymaster General. The level of fine reflects, among other things, the proactive steps that the channel has since taken to ensure future compliance with our rules. 
Ofcom had already penalized Loveworld for "serious, repeated and reckless breaches" of its code and noted that the network has taken steps to make amends for those breaches. However, the regulator said the purpose of the additional sanction is to deter Loveworld from committing further infractions. According to the Ofcom, Loveworld has shown a propensity to violate the regulator's code even after repeatedly saying that it will not. 
---
ChurchLeaders original article written on April 1, 2021, below:
YouTube has penalized Christian media network, theDove, by deleting its channel and removing all of its content, estimated at 15,600 videos. TheDove is one of several ministries around the world navigating penalties due to political and religious statements, particularly ones that pertain to the COVID-19 pandemic and the LGBTQ community. 
"We are dealing with two fairly significant law firms, one in Washington D.C. and one in California, to see if there's any recourse we may have to retrieve our 15,000 videos," said Perry Atkinson, theDove's president and CEO. "We are looking into three other platforms as to whether or not we can re-establish a way to distribute our videos."
Christian Media Network Banned from YouTube
YouTube's decision was part of its "three-strikes system." If users violate the social media giant's community guidelines, YouTube issues the channel a strike. A first strike results in YouTube imposing one week of serious limitations, including not allowing the channel to upload content. If a second strike occurs within 90 days, YouTube restricts the channel from uploading content for two weeks. Each strike has 90 days to expire. After the third strike, the channel is removed completely.
Atkinson said that YouTube flagged videos from the Christian media network that pertained to COVID-19, the Equality Act, and the recent presidential election. It was after the riots at the U.S. Capitol that theDove received its first strike. The second strike was in February, and the third was on March 22. In a statement on its website, theDove said:
On March 22, 2021 the Dove was permanently banned from YouTube – our first amendment rights attacked. TheDove has over 40 years of providing hope and giving a Biblical perspective to current events. Over 15,000 interviews and segments have been posted to YouTube and the Dove has experienced millions of views. In today's cancel culture YouTube has deleted every video.