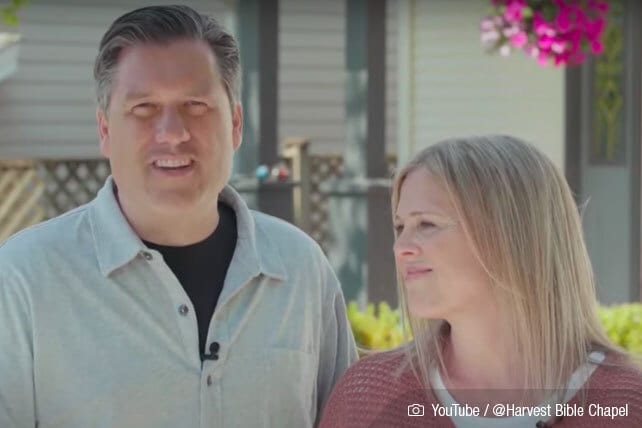 Harvest Bible Chapel (HBC) has announced that the church has selected a new lead teaching pastor: Dr. Jeff Bucknam. In their announcement, leaders with the Chicago-area congregation said, "God moved and answered our prayers in an amazing way."
"I'm super excited to come [to Harvest] because of the challenge that it is, to be honest with you, and the potential and how amazing it has been in the past," said Dr. Jeff Bucknam in an April 25 announcement to the church. "And my desire to train leaders and to see churches planted and that kind of thing is exactly what Harvest has been about for so many years."
Dr. Jeff Bucknam and Wife, Jeanne, Are 'Thrilled'
"Harvest family, today is the day that we have been praying and fasting for," said elder board chairman Brian Laird, speaking to the church body prior to the Bucknams introducing themselves in a pre-recorded video. The elders had called church members to prayer and fasting on April 14, said Laird, and that Sunday was the day they had been anticipating.
Bucknam, who was unanimously chosen by the selection committee and lay elders of HBC, said he and his wife were "thrilled" to be called to Harvest. "God really has moved in our lives to bring us to this point," he said, although it's been "kind of hard." 
Jeanne Bucknam explained that their three children are ages 20, 17, and 11, and the season of life the couple is in poses challenges to making a major life change. Nevertheless, she said that God was "moving in our hearts, warming our hearts to the idea"—so much so, said Bucknam, that if Harvest had ended up turning them down, "We would have been heartbroken."
The pastor said he and his family were currently living in Canada, just outside of Vancouver, British Columbia, where they have been for the past 15 years. Prior to that, the Bucknams lived in New Zealand for seven years, and before that, the United States. 
Harvest's Difficult Season
Harvest Bible Chapel has had a tumultuous past few years. The church recently settled arbitration with former senior pastor James MacDonald, who was fired in February 2019 for "engaging in conduct that the Elders believe is contrary and harmful to the best interests of the church." Prior to terminating MacDonald, HBC had defended him and even took legal action against his critics. The events surrounding MacDonald's termination, both before and after, have been messy and extensive.
After finally concluding litigation with MacDonald last fall, the elders of HBC said in a statement that their "focus and full attention are on the [church's] future." That indeed seems to be the case as they move forward with hiring Dr. Jeff Bucknam, who will be preaching at HBC twice in May before coming on staff July 12.
"We just want to serve the Lord with you," Bucknam told the church, "and we want to do the very best we can to serve you and to love you, and the pillars that the church are built upon are things that we share very much and have been committing our lives and our ministry to for all these years."