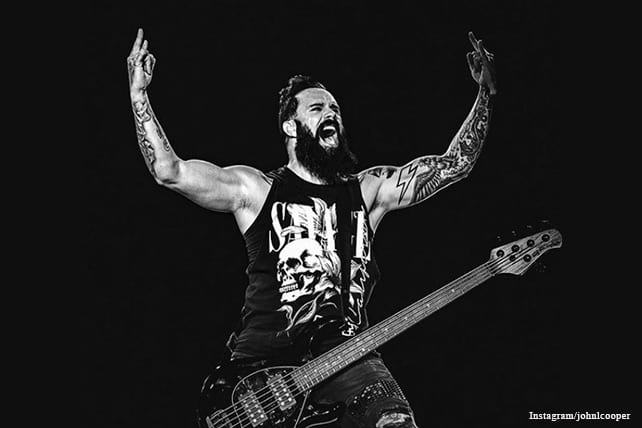 Lead singer for the popular band Skillet and outspoken Christian rocker John Cooper blasted critical race theory (CRT) in a recent interview with Fox News.
Not one to shy away from biblical truths and what he is learning, Cooper said in the interview that the "woke ideology" of CRT has seeped into the American church.
Civil War in the American Church
"I think we're seeing a civil war in the American church over social justice," Cooper said, something he believes began in 2012. He says he researched culture, philosophy, and other things that raised red flags within his personal church circles.
"I knew that I wanted to be a light to the world and I want[ed] to share the Gospel of Christ. And I believe a part of that is loving people, and helping the poor, and so on and so forth. But there were things about the social justice movement that gave me a lot of red flags," Cooper stated.
Definitions for terms like Black Lives Matter and systemic racism are important to pin down, especially within the church, Cooper said. "It took me several years to realize that people were just changing definitions of terms. You might be talking about justice, and I might be talking about justice, but we might mean two very different things. So, I think some of it is asking for clarification of people's terminology."
What Kind of Christian Isn't Against Racism?
A Christian not against racism would be a strange thing to encounter, Cooper said. "What kind of Christian isn't against racism?… But I need to know what you mean when you say [you oppose racism], so that I know what I am marching for or what I am standing up for. Can we have a definition of terms?" Cooper added that can only take place by having honest conversations, something that can be challenging in today's culture.
Cooper said he believes secular terms began to seep their way into the Christian language because the Church took on a timid posture about social-justice issues.