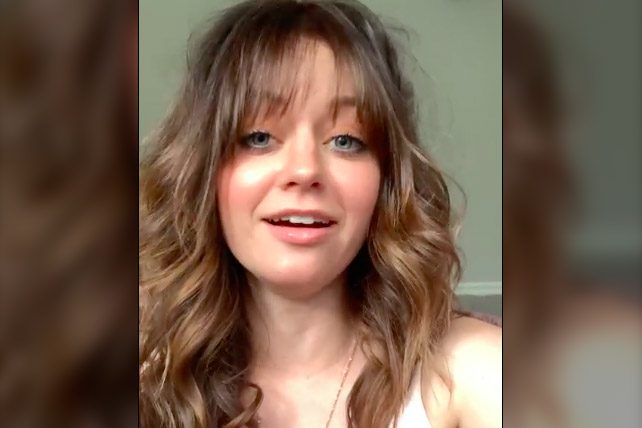 A July 12 Facebook post about "false teachings" in some popular Christian music is striking a chord. The statement by Tennessee recording artist and worship leader Mackenzie Morgan, who says she can no longer "stay silent" about heretical lyrics, already has more than 7,000 likes.
After lots of studying, Morgan writes, she "was met with a terrible feeling of grief and sadness for what I was supporting"—specifically naming Hillsong, Elevation and Bethel Music. "Maybe it's time we start looking at the Scriptures to see what God truly calls for in worship and get over what we want," she adds.
Mackenzie Morgan: Why Pay for Falsehoods?
Although Morgan says the problems with some modern worship music are "too numerous" for her post, she elaborates on "churches such as Elevation and the teachings of Steve Furtick," pointing to "his belief in modalism, which is…heresy." She adds, "As for Bethel, that one should be pretty obvious."
Elevation, a North Carolina megachurch, is organized around a vision that founder Furtick says he received from God. California-based Bethel Church has been controversial partly because of its focus on supernatural ministry. Hillsong, a global megachurch based out of Australia has faced controversy in recent months most famously for Hillsong East Coast's pastor Carl Lentz's firing due to infidelity, but also for alleged spiritual abuse and for promoting a celebrity culture. Former Hillsong Dallas pastors Jess and Reed Bogard have been accused of mishandling church funds, and Hillsong has launched an investigation into allegations of financial abuse that have been levied at the church as a whole.
"Theology matters," Morgan writes. "I can't even stress that enough. It matters if a song is weak in theology and is not accurately displaying the Holiness of our God. It matters if churches are spreading a prosperity Gospel that is different from the Gospel found in Scripture. It MATTERS that each Sunday churches pay royalties to these churches in order to be able to sing their music, furthering [their] outreach and their false gospel message."
The 24-year-old worship leader indicates regretting that she had "supported these churches" with her money and time while "opening up the doors for others to discover their false teachings." Morgan initially wondered if she was "overthinking" the debate, but now she asks, "What if the majority of the church is leading its people astray singing music that is less than worthy of a Sovereign and Holy God?" As an example, she points to God's fiery disapproval of worship offered by Aaron's sons in Leviticus 10:1-3.
Instead of judging music by its popularity or your church's traditions, says Morgan, "Compare it with Scripture…. There are no gray areas in God's Word." She recommends using songs from sources such as CityAlight and Sovereign Grace Music. (Sovereign Grace Churches, however, have their own controversial history.)
We Need to Discuss This Lovingly, Says Mackenzie Morgan
In a Facebook Live video on July 13, Morgan expresses gratitude for the unexpected response to her post. She says she was "mentally prepared" for more people to disagree with her and has been energized by discussing these very "real concerns" with fellow Christians.
Because of the "overwhelming response" to her comments, Morgan says she's working with her church—Refine Church in Lascassas, Tennessee—to help answer questions and "be a reliable source" about worship music. "Something's gonna be coming," she promises, adding that it's important for Christians to talk about this issue "lovingly" and with grace.
This worship debate isn't new, writes Dallas Pastor Todd Wagner on The Gospel Coalition website. For centuries, Christians have had to make decisions about "false or errant theology and practices," he says.
A 2020 video from Texas Pastor David Henneke explaining why his church no longer uses Bethel, Hillsong or Elevate music has been viewed more than 3.5 million times.