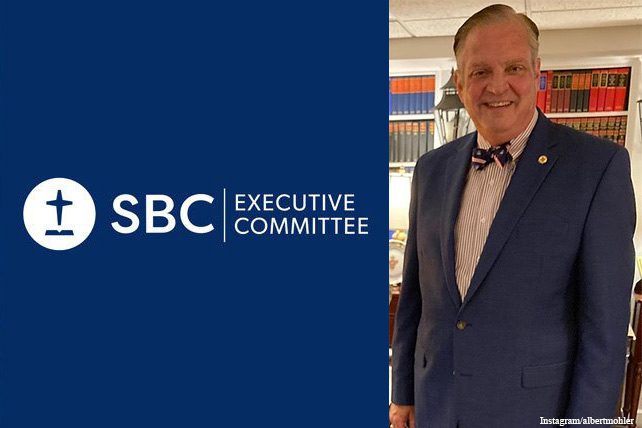 Dr. Albert Mohler tweeted a statement on Wednesday, one day after the Southern Baptist Convention's (SBC) Executive Committee (EC) met for the second time in a week to discuss waiving its attorney-client privilege (ACP) in the investigation regarding allegations of mishandling sexual abuse within its churches. The SBC messengers voted to move forward with the investigation during the SBC's annual meeting in June.
Mohler, Southern Baptist Theological Seminary's president, warned SBC leaders that "careful" and "respectful" speech is vital while addressing issues relating to SBC ministries.
The theologian gave a stark reminder that the SBC messengers "spoke overwhelmingly and clearly" regarding exactly how they wanted sexual abuse handled and addressed within the SBC.
"The will of the SBC must be fully respected and enacted."
Through the leadership of SBC's president Ed Litton, a Sexual Abuse Task Force was appointed in order to "secure an independent third-party investigation related to the SBC Executive Committee." Mohler then said, "The Convention spoke clearly its insistence that the Task Force and its third-party investigation agency have full and unimpeded access to all materials needed for that investigation. The will of the SBC must be fully respected and enacted."
Related article: Rachael Denhollander: Why the SBC EC Is Reluctant to Give Up Attorney-Client Privilege
Mohler explained that it is the responsibility of the Task Force to bring the SBC messengers the report they requested at their next meeting on June 12-13, 2022. According to Mohler, no entity within the SBC should have rights to "edit' or "redact" anything within the report. "All SBC entities should respect and fully support the work of the Sexual Abuse Task Force and help in any way to facilitate its work," Mohler said.
The seminary president has "full confidence" in the appointed Task Force and expressed his reassurance they will fulfill their assignment.
He stated that he believes some within the SBC are seeking to obstruct the job of the task force, a fact he thinks should never be forgotten. "There are some, including some members of the Executive Committee, who are sincerely seeking to understand how to decide some difficult matters," Mohler wrote. "But if the authority of the Southern Baptist Convention means anything, it means that the only real decision is how to comply fully with the mandated of the messengers, not whether. And this is not just a matter of sentiment, it must be a matter of action…"