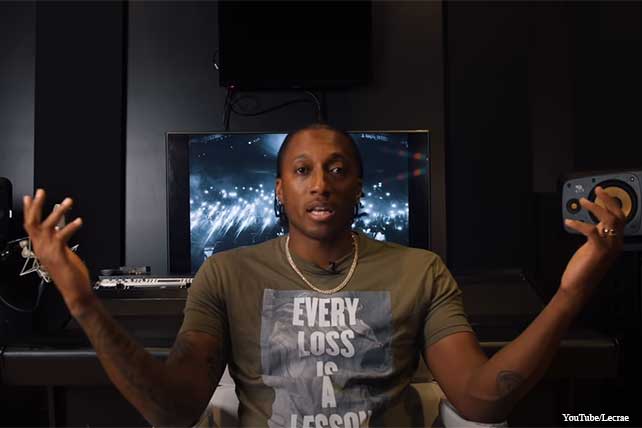 This week, Grammy Award-winning Christian hip-hop artist Lecrae posted a video entitled "Watch This Before You Celebrate Halloween" on his YouTube channel.
Though he admitted that he doesn't consider himself an expert on the subject, Lecrae weighed in on whether Christians should celebrate Halloween.
Lecrae began by saying, "When I think about Halloween, I think about all the people who say, 'Man, there's so many demonic elements to it — ghouls and ghosts and killing and scary stuff. Why would you even want to entertain that?' "
The "Coming in Hot" rapper agreed celebrating demonic activity is wrong, but says he decided to investigate the origins of Halloween to see whether Christians should stay away from the popular holiday.
What Is Halloween?
"Often times, things start off as something and end up becoming something completely different," Lecrae said. He explained that the origin of Halloween is rooted in a Celtic holiday "where people would dress up to ward off evil spirits."
Lecrae went on to share that in some Jewish cultures, they pray for those who have passed away on Halloween. Further, a Catholic Pope declared it a national holiday.
Related article: Lecrae Reacting to Billy Graham Clip About Jesus' Skin Color Goes Viral
There are some religious aspects to Halloween, Lecrae explained, but "over the years I think that's just been kind of mixed up and meshed up with different ideologies." The artist compared it to a game of telephone, arguing that the meaning and significance of the holiday has morphed over time.
Lecrae said, "I don't think, in its origins, it was meant to be some demon worshiping type of situation."
Lecrae's Halloween Perspective
"There's the good, there's the bad, and there's the redeemable," Lecrae said. "The Bible says all things on earth are good. The earth is the Lord's and He's there in it. So everything on earth belongs to God."