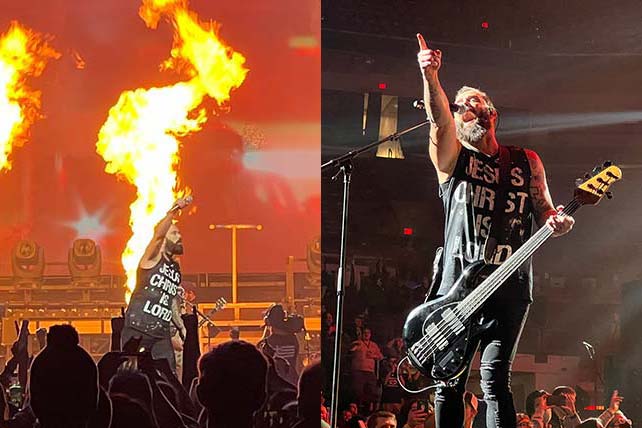 Winter Jam, one of the most successful annual Christian music tours, returned this year for a 40-city east coast tour, after taking a brief hiatus last year due to the pandemic.
This year's lineup includes a mixture of worship, hip-hop, R&B, and rock, and concert goers will get performances from Colton Dixon (American Idol), Tauren Wells (Lakewood Church), KB, I Am They, Kevin Quinn (Disney), Abby Robertson, Bayside Worship, Megan Duke, Winter Jam founders NewSong, and hard rocking headliner Skillet.
It's been 27 years since the first Winter Jam took place, and unlike the last few years, the tour has gone back to charging only $10 a person for over five hours of gospel infused entertainment. NewSong's Russ Lee said that people called him "crazy" when they announced they were going back to charging $10 instead of $15. Lee explained that he trusts God will provide the funds needed to travel from show to show, because sharing the gospel is more important than ever.
ChurchLeaders asked Skillet's John Cooper if he had any concerns performing with COVID-19 still being a threat, and Cooper said that he had no hesitancy saying yes to headlining Winter Jam in the midst of a pandemic.
"I'm excited to be playing concerts again. People need it. They need community. People need that social aspect," Cooper said.
Skillet's frontman has seen how live music can affect people, and he said, "You can see in their faces when they're all out there singing [and] having a good time. Winter Jam is a great time to be playing music and sharing the gospel. I believe this is going to be a year of people responding to the good news of Jesus Christ."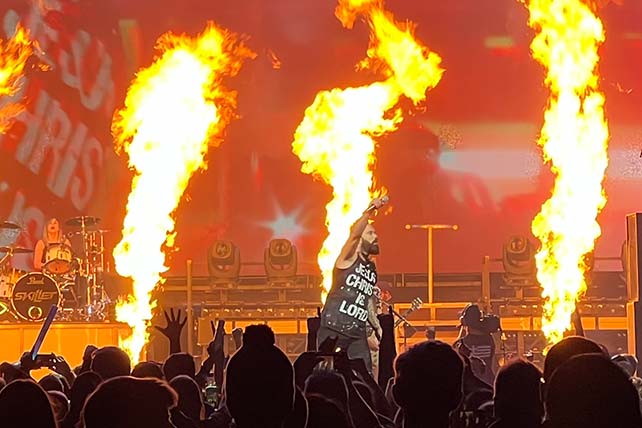 RELATED: John Cooper: A Society That Is Forced to Applaud Immorality Will Bring God's Judgment
The pandemic has caused many people to search for a "reason to live," Cooper said. "They are wondering where meaning is going to be found because all of the sudden you're in a pandemic and no one knows what tomorrow holds, so everyone is wondering what that means for the future so it is a good time to get the message of Christ out."
Winter Jam Encourages Youth Leaders
Winter Jam invites all of the youth pastors and leaders in attendance to join them in the back for a special encouragement during each show. Lee, who was once a youth leader himself, shared with them, "Our prayer is that God will get a hold of you and refresh you and fill you with His Spirit. Don't forget that when you feel a little tattered and ragged, that's when the light shines through you the best sometimes. So don't get overwhelmed by what God has called you to do, because He who called you and equipped you is faithful to help you complete the task that He's put in your hands and your heart."
This year's tour pastor is Zane Black, who has been a speaker the last few years at Winter Jam. He currently serves as student pastor at Grace Church in Minnesota. Black told the youth leaders how important their ministry is and shared that it was a volunteer youth leader that first shared the gospel with him when he was 19-years-old. Black was a drug dealer in high school before Jesus saved his life, and Black credited God using that youth leader and his family as the reason he was standing there that day.