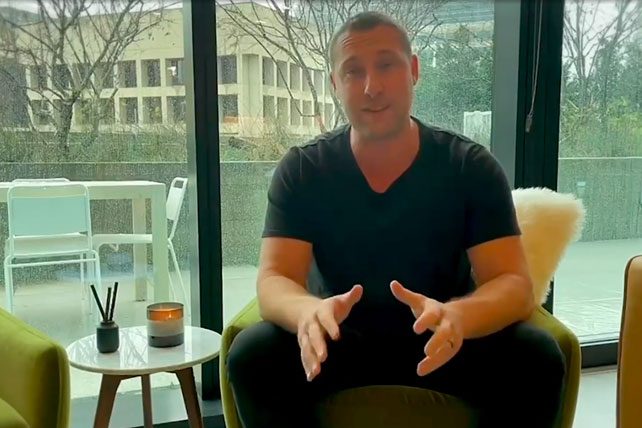 Updated April 12, 2021: A few months ago, Pastor Reed Bogard and his wife, Jess, resigned as pastors at Hillsong Dallas. Now on April 10, 2021, Hillsong's global senior pastor Brian Houston emailed church members that leadership has decided to "pause all operations" at the Texas location.
The Bogard's resignation came after Hillsong's leadership suspended their pastoral duties as they investigated members' complaints they weren't upholding Hillsong's leadership standards. These complaints included the misuse of worshipers tithes. It was reported that the Bogards used funds used to purchase ATV's, expensive meals, designer clothes, and items for their children.
Before becoming the lead pastor at Hillsong Dallas, Pastor Reed Bogard served alongside recently fired Hillsong New York's Pastor Carl Lentz. Lentz was found to have had at least one extramarital affair and abused his authority during his pastoral role at the New York location.
Houston wrote in his email that "it was very disappointing to learn that, while some of you experienced the Bogards as dedicated pastors, many others have experienced leadership that failed to meet the commitments and standards of Hillsong Church."
The current pandemic was also cited as a reason for the Dallas church closure. Houston wrote, "Many factors, all amplified by the pandemic have resulted in the difficult decision."
Leaving hope for Hillsong Dallas to meet again, Houston wrote, "We still have a huge heart and vision for the great state of Texas. When the time is right and we have identified and trained suitable lead pastors, we will consider relaunching."
---
ChurchLeaders original article written on January 5, 2021 below. 
Reed Bogard, pastor of Hillsong Dallas in Dallas, Texas, announced Sunday that he and his wife, Jess, are stepping down as pastors in order to pursue health and to transition into a new season in their lives.
In addition to helping plant Hillsong Dallas and Hillsong LA, the Bogards helped plant Hillsong NYC while serving alongside recently disgraced pastor Carl Lentz. "It has been an incredible ride thus far," said Reed Bogard in a prerecorded message prior to Sunday's livestreamed sermon, which was delivered by Hillsong pastor Brian Houston. "We've had some crazy days, some great days seeing God do many, many miracles, and so we're so grateful for that."
Reed and Jess Bogard met at Hillsong International Leadership College in Australia and later returned to the U.S. to plant the three Hillsong churches with which they have been involved. "The last 10 years of being in church planting mode has really taken a bit of a toll on Jess and I and our family," Reed Bogard continued, "and we just really feel like it's time to transition off of our staff and take some time to remain healthy, get healthy, and to really see what this next season holds for us."
Hillsong Dallas Looks to a New Season
Bogard expressed his gratitude toward Brian and Bobbie Houston, the global senior pastors of Hillsong Church, for supporting and trusting him and Jess. "I've never met two people who believe in people so much," said Bogard, adding that he believes the best is yet to come for Hillsong Church in general and for Hillsong Dallas in particular.
Before the footage switched to a livestream of his sermon, Brian Houston shared his thoughts on Bogard's news. "Reed's announcement to you right now, not sure whether that comes as a shock," said Houston, "but I must say Reed and Jess have given their heart and soul to the pioneering of Hillsong Dallas over the last couple of years, and we're grateful for that, we're grateful for the great work they've done. Reed and I have been talking over a period of time and we both agree that it would be a perfect time for them to come to a new season in their life, which means a new season also for Hillsong Dallas."
The church will be getting new lead pastors, which is "exciting," said Houston, although he added, "We want to make the right decision, so we're not going to rush it."
During the interim, Hillsong leaders will help to provide for and support Hillsong Dallas. "Let's be more unified than ever before," said Houston. "Let's believe God for great things ahead."
Hillsong Church has faced controversy recently after Hillsong NYC pastor Carl Lentz was fired on Nov. 4 for what Houston first announced as "moral failures." The next day, Lentz published an apology in which he admitted that he was terminated because he had been unfaithful to his wife.
A leaked call later revealed that Hillsong leadership had concerns about Lentz prior to revelations about his marital unfaithfulness. The former pastor is reportedly undergoing treatment for depression, anxiety, and pastoral burnout, and Hillsong has launched an independent investigation into the culture at Hillsong NYC. 
Pop star Justin Bieber, who has attended Hillsong in the past and who was friends with Lentz, has distanced himself from Hillsong after a Dec. 31 report suggested that the star had plans to go into ministry at Hillsong NYC. Bieber responded on Instagram, saying that the story was "fake news" and adding, "And btw, Hillsong is not my church. For clarity, I am part of Churchome." Churchome is a multisite, megachurch led by Judah and Chelsea Smith with campuses in Seattle and Los Angeles.