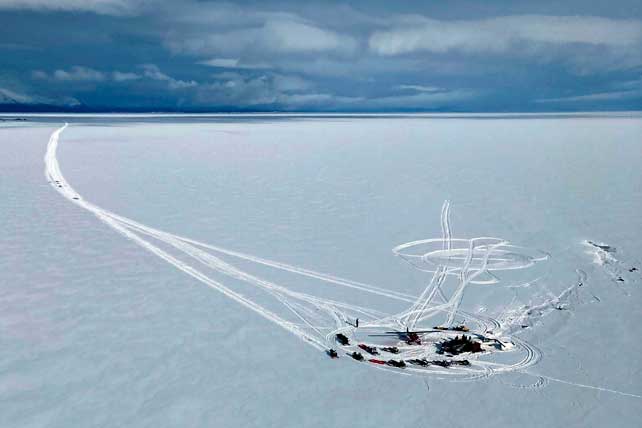 This past Saturday, a missionary plane owned and operated by Christian organization SEND International's SEND North crashed around 12:35 PM on the frozen waters of Lake Iliamna, Alaska.
The plane, a Cessna 206, was being flown by a SEND North pilot during the time the of crash. According to a statement released to the Associated Press from SEND North area director Jim Stamberg, the pilot and its four passengers were taken to Anchorage area hospitals.
Alaska State Troopers said one was in serious condition, another was in fair condition, and the other three were listed in stable condition.
The single-engine propellor plane left the community of Levelock and was on route to the small community of Port Alsworth. However, for not-yet-known reasons, it crashed on the frozen Lake Iliamna.
RELATED: Controversial Christian Diet Guru Gwen Shamblin Lara Dies in Plane Crash
The Associated Press reported that poor weather conditions made it difficult for the U.S. Coast Guard and Alaska Air National Guard to safely reach the crash site as soon as it happened.
Alaska Wildlife Troopers were able to reach them by helicopter and snowmobiles to care for those who were injured until the other rescue teams were able to fly them to the nearest hospital.
SEND North is an interdenominational missionary organization that conducts remote ministry activities throughout Alaska, including the Yukon Territory and Northwest Territories in Canada.
"Our vision is to see every community of the 60/70 Window filled with local disciple-makers who meet together regularly and have established regional leadership," their website reads. "Basically, we want to make northern disciple-makers," Stamberg says.
On Monday, SEND International posted a message on their Facebook page, saying, "We praise God for His protection and mercy."
RELATED: Pastor Gerry Standley Killed After Plane Crashes Into Home
"The SEND North team wants to thank the Alaska Department of Public Safety, Alaska Rescue Coordination Center, Alaska Air National Guard, United States Coast Guard Air Station Kodiak, LifeMed, Iliamna Clinic, Lake and Peninsula Airlines, Iliamna Air Taxi, and the volunteer search and rescue members of Iliamna," the missionary organization wrote.
SEND International asked people to praying for those injured in the crash, saying, "Please join us in praying for the pilot and passengers, their families, and our SEND North team."
The crash is under investigation by the National Transportation Safety Board to determine the reasoning for the crash. An aircraft maintenance company is also working on the repairs.