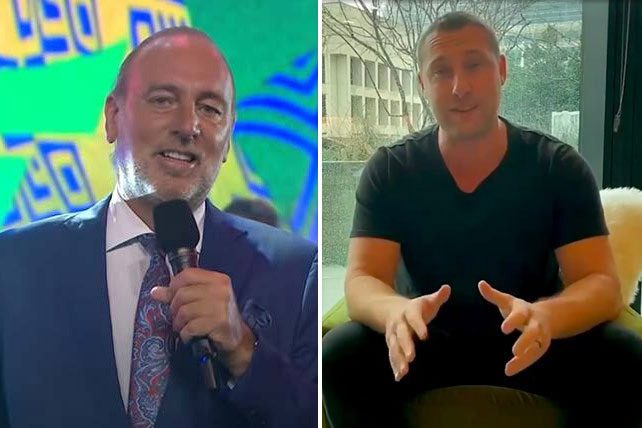 Another scandal is unfolding for the beleaguered Hillsong Church, which earlier this week announced the resignation of longtime Global Senior Pastor Brian Houston. Now a leaked internal investigation indicates that Hillsong leadership promoted Reed Bogard to become lead pastor in Dallas despite knowing about his questionable relationship with a junior staff member at Hillsong New York City.
The report, commissioned by Hillsong Global and conducted by New York law firm Zukerman Gore Brandeis & Crossman, also indicates Hillsong failed to "conduct any meaningful inquiry into the details or circumstances of the affair," which the female staffer—years later—said did not begin consensually. Despite what is now a rape allegation, no report has apparently been made to police.
Both Bogard and the staffer, who has requested anonymity, have declined further comment. In a statement, Hillsong tells The Christian Post, "Brian Houston categorically denies he had knowledge of this serious allegation when Reed Bogard was selected as the Lead Pastor for Dallas."
Brian Houston Blamed Dallas Closure on Financial Misconduct, Pandemic
When Houston announced in April 2021 that Hillsong Dallas was being shuttered, he cited the pandemic as well as the misuse of funds by Pastors Reed and Jess Bogard. The married couple had resigned three months earlier, saying they wanted to pursue health and transition into a new season of their lives. Then in April, Houston informed congregants the Bogards had reportedly used church offerings to pay for luxury items for themselves and their three children.
"Many factors, all amplified by the pandemic, have resulted in the difficult decision," Houston wrote in an email to church members at the time. Although he referenced leadership failures, Houston didn't cite any claims of sexual misconduct against Reed Bogard. Yet by then (early 2021), the New York law firm had submitted its 30-page report to international leaders of Australia-based Hillsong.
This week, the same day Houston resigned from Hillsong, the Australian news outlet Crikey published a story about the confidential report, indicating someone leaked it to them. That, writes David Hardaker, is "a signal of how determined some senior Hillsong figures have become to change a culture of protection around those close to the Houstons." He adds, "They also want to see a change to the boys' club mentality at Hillsong, where virtually no women are in leadership roles."
Leaked Report: Female Staffer Spoke Years Ago of Affair With Reed Bogard 
According to the investigation, Reed Bogard's extramarital relationship with the junior staffer at Hillsong New York occurred from September 2013 through January 2014. By the end of 2014, leaders at Hillsong Australia were apparently aware of the affair yet didn't "look into matters." Initially, they were told it was consensual and that both parties had faced appropriate "consequences." At the time of the affair, Bogard's boss was Ben Houston, Brian's son, and Bogard was ordered to take time away and undergo counseling.
Near the end of 2020, the report states, the junior staffer "apparently for the first time" told Hillsong leaders "that her sexual experience with Mr. Bogard, at least initially, had not been consensual." In fact, she "stated that at least in their initial sexual intercourse, Mr. Bogard had raped her."
The accuser describes meeting Bogard in a bar and accepting a ride home from him. In the car, she alleges, the pastor forced himself on her. Bogard, meanwhile, told investigators he didn't recall the woman saying no—but admitted the alcohol he consumed that night had caused memory loss. According to the report, interviewers found Bogard to be "less than entirely reliable and forthcoming."
Investigators also interviewed other current and former Hillsong employees, including one who described Bogard as having "an enormous amount of power" and the alleged victim as "probably the most vulnerable" person at the workplace.
Independent Investigation Points to Power Imbalance
Hillsong's failure to inquire about what it initially believed was a consensual relationship overlooks a substantial power differential, the report notes. "There can be no doubt that given the extreme power imbalance between the two, as well as the 'don't say no' culture which permeated the New York Church at that time, there was ample opportunity for Mr. Bogard to take advantage of a systemic inability for [the woman] to have meaningfully consented at the time in question," states the report. "The fact that no church leader appears to have considered this [power imbalance] is a cause for concern."