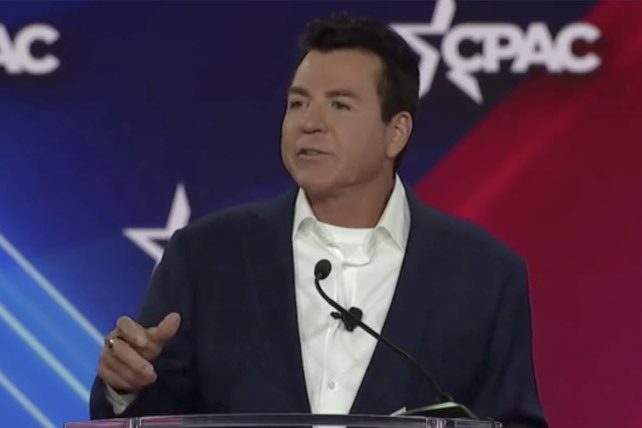 Papa Johns is declining in quality, customers and income due to a loss of conservative values, key elements of which are "truth and God," said the company's founder and former CEO John Schnatter in an interview Thursday. 
"We built the whole company on conservative values," said Schnatter, who remains a shareholder with Papa Johns. "The conservative ideology has two of the most critical attributes: truth and God." Schnatter says that since his exit from the company, "They're losing traffic, they're losing customers" and the quality of the pizza is "down with Little Caesar's."
John Schnatter's Interview at Dallas CPAC
John Schnatter made his comments in an interview with Right Side Broadcasting Network (RSBN) at the Conservative Political Action Conference (CPAC) in Dallas, Texas, this past weekend. Schnatter has been at the center of controversy in recent years, a topic he addressed in the interview, where he framed himself as a victim of "cancel culture." 
According to his website, Schnatter started Papa Johns in 1984 from a broom closet in his father's bar. In 2010, the successful pizza company partnered with the NFL to become the league's official pizza sponsor. But in 2017, Schnatter made comments in a conference call that seemed to blame poor company sales on the NFL's response to players kneeling during the national anthem to protest police brutality. 
Papa Johns and the NFL ended their partnership several months later. Schnatter stepped down as CEO, although he continued as chairman of the board until 2018, when controversy erupted again after Schnatter used the n-word in a conference call. Schnatter says he only used the word in the context of explaining that he never uses it and is not racist, while critics say the fact he used the word at all reveals racism. Schnatter resigned from the board and was taken out of all Papa Johns marketing. 
"Cancel culture's very dangerous," he told RSBN. "Papa Johns [under Schnatter's leadership] debunked every single element of the Left's ideology, so unbeknownst to me, I had a giant target on my back, just by being the American dream." Employees used to say the Pledge of Allegiance before meetings, he said. "We ran our business on principles. We had the highest quality, we had the best service, we had the best culture."
Now, Schnatter says, "I think they lost their way."
Schnatter told RSBN he was concerned about how the "evil" Left is targeting American youth. He did not give detailed examples of how young people are being attacked, but mentioned critical race theory, entitlement, vaccines, meth and sex trafficking among his concerns. He also said that the "five folks who own everything" want to create a global economy. If they "destroy our youth, then we may be desperate enough and disarrayed that we join a global economy and we lose our freedom and we lose our individual property rights." 
These five powerful people (Schnatter mentioned "Gates," who is presumably Bill Gates) want to be God, said Schnatter, "so what's the closest thing to God? An embryo, a child. So they're after our youth. And they're trying to steal the American dream."