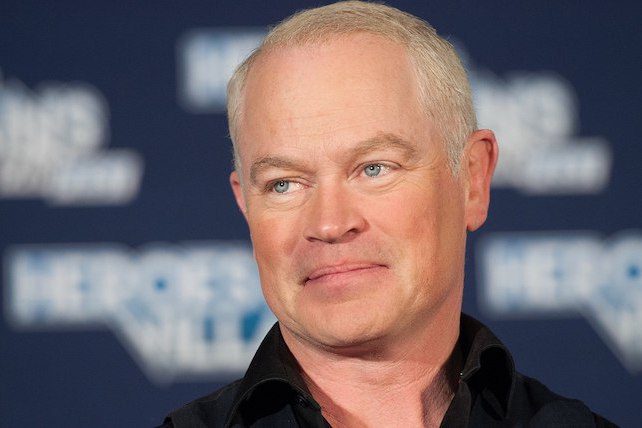 The career of actor Neal McDonough is something of a paradox: He has often been cast as a villain in movies and TV shows, yet in real life is a devout Christian who refuses to compromise his values. McDonough, who has appeared in the movies "Minority Report" and "Band of Brothers," refuses to do kissing or sex scenes out of respect for his wife.
"I won't do kissing scenes," McDonough said in an interview with actor and podcaster Michael Rosenbaum. "I've never wanted to do it, and you know, I got crucified about 10 years ago where they thought I was this religious zealot that I wouldn't do sex scenes. It was really because I love my wife more than I love my craft, and people couldn't understand that."
Neal McDonough's Hollywood Journey
Neal McDonough is known for appearing in films such as "Star Trek: First Contact," "Band of Brothers" and "Minority Report," as well as for his roles in television series including "Justified, "Desperate Housewives," "Suits, "The Flash," and "Yellowstone."
The actor grew up in Boston and was raised Catholic. On "Inside of You with Michael Rosenbaum" in 2021, McDonough shared that in his youth he attended mass with his father, which was a bonding time for them, and grew close to God in high school. McDonough is now the father of five children with his wife, Ruvé, a model from South Africa.
McDonough's passion is to make films that reflect his values, but it is only recently in his career that he has had the opportunity to do so. The actor, who regularly prays and attends church, told Rosenbaum that he was fired from the series, "Scoundrels," (in 2010) for refusing to do a sex scene and that he "lost basically everything" for his dedication to his principles and his faith. McDonough has also told Fox News Digital that he refuses to take parts where he would be required to take God's name in vain.
It was getting cast as a villain in the hit series, "Justified," that revived his career and helped him fall "in love with acting again," said McDonough. "I had to become the best bad guy because I had to provide for my five kids and a beautiful wife." 
McDonough says that he can now create the movies he wants to, ones that "talk about God and talk about how we are flawed and how we all make mistakes and how it's that you get up after you make a mistake, not wallowing in your mistake." Examples include the 2016 faith-based film, "Greater," which McDonough starred in and executive produced, as well as 2022's "Boon," which is about a "hitman who has to find his placement with God."
In a recent interview with The Christian Post, McDonough shared that he and his wife have started the McDonough Company, a film company that will allow them to create movies that reflect their faith and their values. McDonough said that he and Ruvé are "so blessed to have companies that support us and back us and want to make more films and TV shows, or reality shows or any kind of show that gives glory to Him. Not just to make a movie, but to do a movie that actually gives Him glory — that's our goal. And that's what we're after, and we're very fortunate to be able to do it."