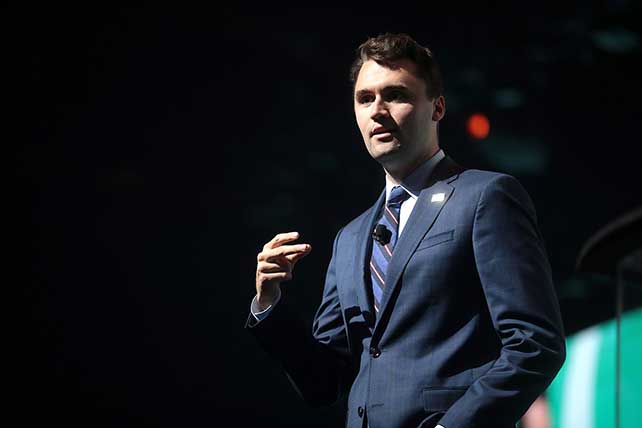 ChurchLeaders held a wide-ranging conversation with Turning Point USA's (TPUSA) co-founder Charlie Kirk on Wednesday (April 26) following his viral tweet predicting President Joe Biden may easily win the 2024 election.
According to its website, TPUSA is a nonprofit organization whose "mission is to educate students about the importance of fiscal responsibility, free markets, and limited government. TPUSA activists are the community organizers of the right."
The organization hosts an annual Pastors Summit with the goal of gathering church leaders and pastors from across the nation where they are "encouraged, inspired, and equipped to take a bold stand for biblical truth and God's Kingdom."
Charlie Kirk Predicts a Biden 2024 Win
On Tuesday (April 25), President Biden officially announced his re-election campaign. In response, Kirk tweeted: "Biden will be tough to beat in 2024. He is the favorite. It's not about him, they have built a multi-billion dollar machine. Our side has not. Democrats heavily favored for 2024."
RELATED: Sean Feucht, Charlie Kirk Call Out T.D. Jakes for Welcoming Pro-Choice Politician Beto O'Rourke at The Potter's House
Kirk, an under-30, conservative evangelical Christian, received over 1.3 million views and over 4,100 comments on his statement. Kirk has 2.1 million followers on Twitter.
ChurchLeaders interviewed Kirk about that tweet, and he prefaced all his answers by saying he was responding as an individual and not in any capacity affiliated with his organizations.
"I call it the Fetterman Principle," Kirk said. "The Democrat machine is well funded through billions of dollars of dark money, and they have proven they can elect any candidate so long as they have a 'D' next to their name, regardless of the quality of that candidate. They have a ballot-chasing machine that is robust and well-funded."
"Conservatives are behind in this new game," Kirk said, adding that "it's no longer about convincing people of your platform. That was the old model. Now that we have voting month, we have to adapt and bank as many early votes as possible and not rely on day-of turnout. Until we can build a GOTV machine like the other side has, Joe Biden is the odds-on favorite." The GOTV is, according to its website, "the largest Democratic campaign training organization in the nation. [We] have trained more Democrats on how to win elections and build long-term power in their communities than any other organization. We provide Democratic candidates, campaign staffers, and local leaders the tools, expert training, and resources needed to win."