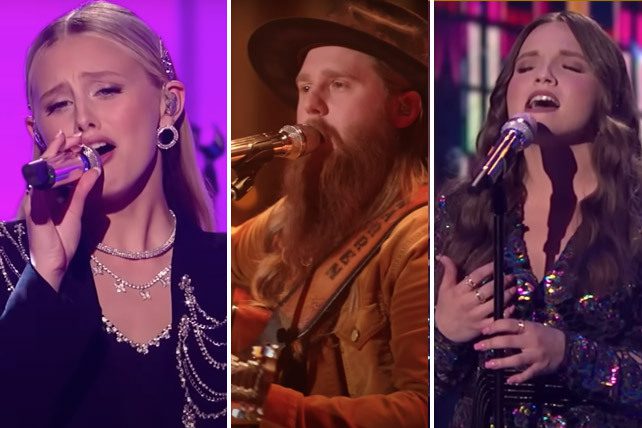 On April 30, "American Idol" revealed its Top 10 finalists for Season 21. Of those 10 singers, three are outspoken Christians: Megan Danielle, Haven Madison, and Warren Peay. As ChurchLeaders has reported, the three musical artists are vying for the top prize of $250,000 plus a recording contract.
Here's a look at the three Christians remaining in this season of "American Idol."
'American Idol' Finalist Megan Danielle
To land in the top 10, Georgia native Megan Danielle sang "Angel From Montgomery" by John Prine. The 21-year-old Christian singer and songwriter auditioned for "Idol" by singing "You Say," the hit from Christian singer Lauren Daigle. During Danielle's audition, Daigle walked in the room and started singing along, to the surprise of her young fan.
To earn a Top 12 spot, Danielle sang We the Kingdom's "Holy Water," a song about God's grace and forgiveness. After making it into the top 12, Danielle sang Daigle's recent single "Thank God I Do."
Danielle, whose parents divorced when she was 7, admits to a lifelong struggle with self-confidence. She credits her grandfather for encouraging her to use her talents to glorify God. Participating in the competition provides "an opportunity to share my love of God," Danielle told the Atlanta Journal-Constitution. "I want to be able to just lead people where the world is missing, and the world is missing God."
'American Idol' Finalist Haven Madison
Haven Madison, the youngest remaining contestant (and the youngest "Idol" finalist ever), made it to the top 10 Sunday night by singing Bon Jovi's "Livin' on a Prayer." The 17-year-old singer-songwriter from Tennessee is the daughter of Jason Roy, lead singer of Grammy-nominated CCM band Building 429. "I swear I came out of the womb singing," Madison told Billboard. By age 8, she had traveled to 46 states and was composing her own songs.
For her "Idol" audition, Madison sang "15," an original she penned at age 15. Her dad accompanied her on guitar. Then for Hollywood Week, she sang her original song "Still Need You," about her brother's struggles with suicidal ideation. "I convinced myself I didn't have anybody to talk to" during that time, Madison said, "so I talked to my piano."
About her "Idol" appearances, the performer said, "The most beautiful part of getting to do my originals on the show is that other people are relating to the songs, which makes me feel less alone."
'American Idol' Finalist Warren Peay
For his spot in the top 10, South Carolina worship leader Warren Peay sang "House of the Rising Sun," a folk song by The Animals. Peay, 24, grew up listening to and appreciating a wide range of music.