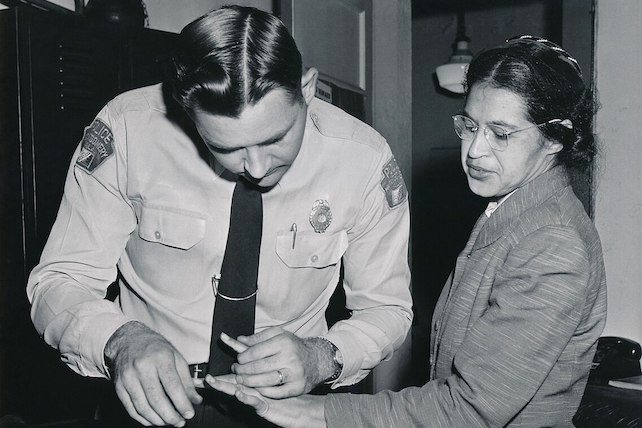 After Florida Gov. Ron DeSantis began waging a "War on Woke," restricting what public schools in the state can teach about subjects such as Black history, churches rallied to fill the gap. Faith in Florida, a nonprofit coalition of religious groups, developed a kit with an 11-chapter curriculum pastors can incorporate into sermons, Bible studies, and Sunday school classes.
News of the program spread quickly, and now out-of-state churches, non-Black churches, and non-Christian organizations also are using the program. "I had no idea it was going to go this far," admitted The Rev. Rhonda Thomas, executive director of Faith in Florida. More than 260 religious institutions have already pledged to teach Black history, and the goal is to have 500 churches in Florida sign up.
Black History Taught by Churches Using New Curriculum 
Gov. DeSantis, a 2024 Republican presidential candidate, sparked criticism earlier this year for removing the Advanced Placement African American history class from state high schools. In July, Florida's Department of Education released new standards for teaching Black history in K-12 classrooms. Those include a reference to how slaves benefited from bondage by developing practical skills.
RELATED: Dr. Derwin Gray Condemns Slavery as 'Evil' With Regard to New Florida Standards
"This watered-down version…that was just crazy," said Thomas, who emphasized that segregation isn't ancient history. The pastor of New Generation Missionary Baptist Church in Opa-locka created a task force after a voting-rights activist reminded her about the Black church's power. Marlowe Jones, a member of the task force that developed the curriculum, said, "We don't want to whitewash anything. We want to tell the truth."
Lessons cover topics including the slave trade, white supremacy, race riots, the Black Panther Party, the civil rights movement, and the "criminal injustice system." The kit suggests books, videos, and other materials that pastors and teachers can use with all ages.
Congregants Are a 'Captive Audience' for Black History Lessons
The Rev. Gaston Smith is using the curriculum during worship services at Friendship Missionary Baptist Church in Liberty City, Florida. "We can't dwell on the fact of what [politicians] say we can't do," he said. "If nowhere else, the children will get [Black history] in church." Smith's goal is to remind Black congregants that they're important "not only to God" but to this nation and to the state of Florida.
"Whenever there has been any kind of movement, particularly in the African American community, it started in the house of God," the pastor added. "We cannot be apathetic, we cannot sit back, we cannot be non-vocal. We have to stand our ground, because the Bible says we have to speak up for those that cannot speak up for themselves."