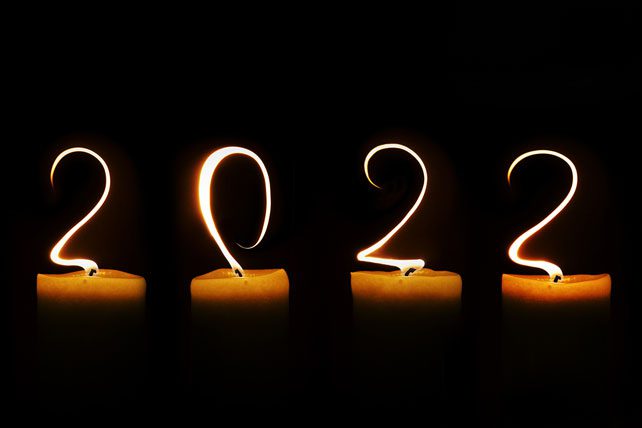 The new year is just around the corner.
What is your perspective for 2022?
Hopeful?
Uncertain?
Concerned?
Personally, I'm very hopeful. I'm praying for and anticipate a strong Kingdom advancing year.
Why?
I'm hopeful about 2022 because of how much we all have learned, how we've grown, the changes we made, and my faith in God who is for us and with us.
Jesus, Himself said, ". . . I will build my church and the gates of Hades will not overcome it." (Matthew 16:18)
That is reason enough for hope.
It's not likely that 2022 will be easy, but really, when has advancing the Kingdom of God ever been easy? It's just different levels of challenge, and your leadership mindset will play a big role in how well your church makes progress.
There will be unknowns in the road ahead, but consider what we have come through and how God has continued to change lives.
The people you lead need to know you have hope in the future. You don't need to have all the answers, but you must be confident enough to point the way and lead the charge.
If your hope in the future is uncertain, take the next few weeks to ask God to help you get there. He holds the future and is in it with you.
If you want to boost your perspective about 2022, reflect on your calling, God's purpose and faithfulness, and the joy of seeing life change.
Regardless of your thoughts about the coming year, this is a good season for reflection and preparation. (Post on that topic to come.)
For this post, let's focus on some of the best ways to leverage your faith and leadership for life change, spiritual growth, and momentum for your church.
5 Ways to Lead for Best Results in 2022
1. Lead With Relevance
Relevance does not mean watering down the gospel; instead, it's about understanding how to interpret, communicate to, and connect with current culture.
Relevance recognizes the issues that bring tension and division and understands more than one viewpoint.
Our Christian biblical worldview must not be compromised, but it's important to understand how others see the world to connect and lead effectively.
It's not easy to lead above division, but it starts with understanding the playing field. And rather than taking sides, demonstrating grace when criticized, peace under pressure, and kindness to those in need.
Relevance understands people's fears.
Relevance has compassion for the reasons why people are anxious.
Relevance recognizes the things people worry about.