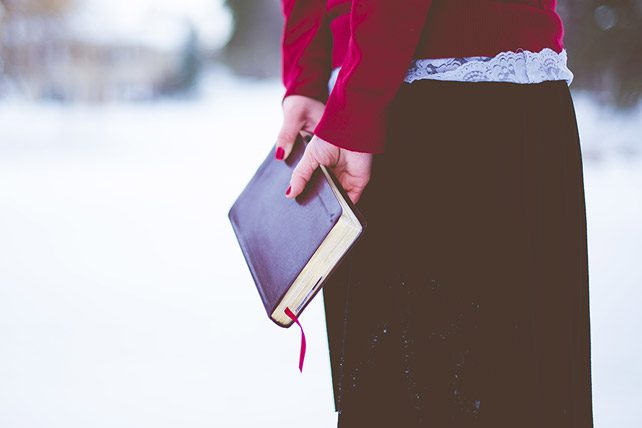 Over the course of the last 30 years of ministry, I've had the privilege of training millions of believers how to share the Gospel. During that time I've also talked to countless Christians about roadblocks and reasons why so many of them struggle to evangelize. I've narrowed these reasons down to five. Here they are in no particular order:
1. Short-Sightedness
So we fix our eyes not on what is seen, but on what is unseen, since what is seen is temporary, but what is unseen is eternal. (2 Corinthians 4:17)
In the midst of the mayhem of life, many Christians focus their eyes on the "here and now" of this world as opposed to the "there and then" of eternity. In the midst of all the craziness of work, school, family, fun, and even church, it's easy to forget how important evangelism is.
Sharing the Gospel with others is the primary means God has ordained of rescuing them from the Hell they are headed to (Jude 1:23) and they hell they may be going through (Matthew 9:36) apart from Christ.
Heaven and Hell are real. Those who die without Christ will spend an eternity in Hell. Those who put their faith in Jesus, based on His finished work on the cross, will spend an eternity in Heaven. May this reality remind us to "fix our eyes" on what is unseen and inspire us to take evangelism seriously.
2. Fear
Pray also for me, that whenever I speak, words may be given me so that I will fearlessly make known the mystery of the Gospel, for which I am an ambassador in chains. Pray that I may declare it fearlessly as I should. (Ephesians 6:19-20)
Evangelism is scary. I've been sharing the Gospel with others for 45 years now, and I still get nervous every time I open my mouth to declare it. Even the great apostle Paul got nervous. That's why he asked the Ephesians to pray for him as he shared the Gospel!
But, I believe a little fear is good for you when it comes to evangelism, as long as it reminds you to depend on the Holy Spirit as you share Christ with others. The Holy Spirit is where our evangelism power source resides (Acts 1:8). He'll give us the boldness we need to share the Gospel with those around us, as we fully depend on Him.
When it comes to evangelism, we must face our fears, count the cost, trust the Holy Spirit, and then open our mouths to "declare it fearlessly," as we should.
3. Ignorance
For what I received I passed on to you as of first importance: that Christ died for our sins according to the Scriptures, that He was buried, that He was raised on the third day according to the Scriptures. (1 Corinthians 15:3-4)
Many Christians don't share the Gospel because they don't know what the Gospel is. In 1 Corinthians 15:3-4, Paul trained the Corinthian believers in the core message of the Gospel creed he, himself, had been trained to memorize. This pre-Pauline creed laid out the basic message of the Gospel. Paul trained the believers of Corinth to memorize it. This created what I have come to nickname "Gospel fluency" for these believers. When you're fluent in the Gospel message, it's much easier to explain.
For the last 30 years we, at Dare 2 Share, have used a G.O.S.P.E.L. acrostic to help teenagers and adults alike gain Gospel fluency. When someone has mastered the message of the Gospel, it's much easier for them to share it effectively with those around them. Think of these six sentences like six chords on a guitar. Master six chords, and you can play almost any popular song on the guitar. Master these six sentences, and you can master sharing the Gospel clearly and effectively.